Gallery
---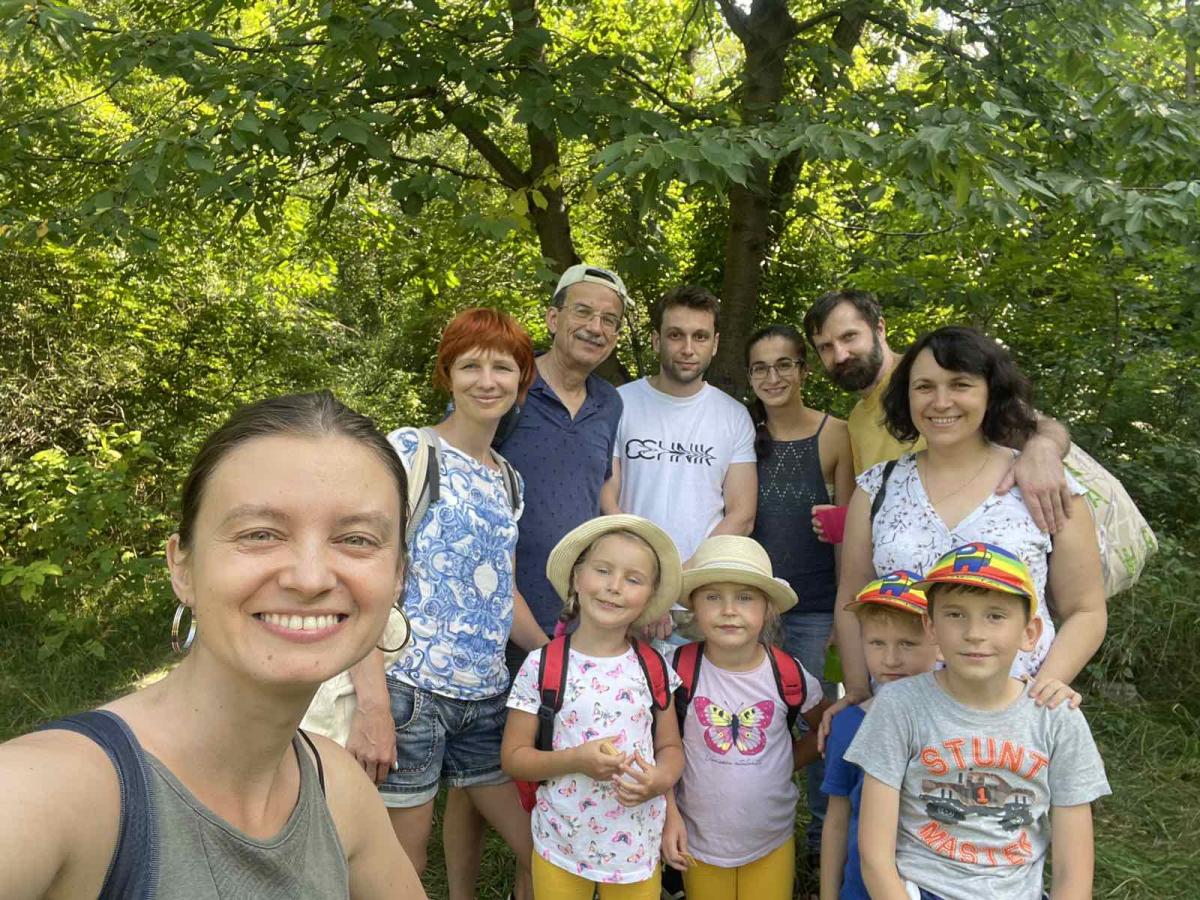 Some of us are back home after travels, the others will travel soon, August 5, 2022
Mariana delivered a talk at the University of Extremadura, Badajoz, July 7, 2022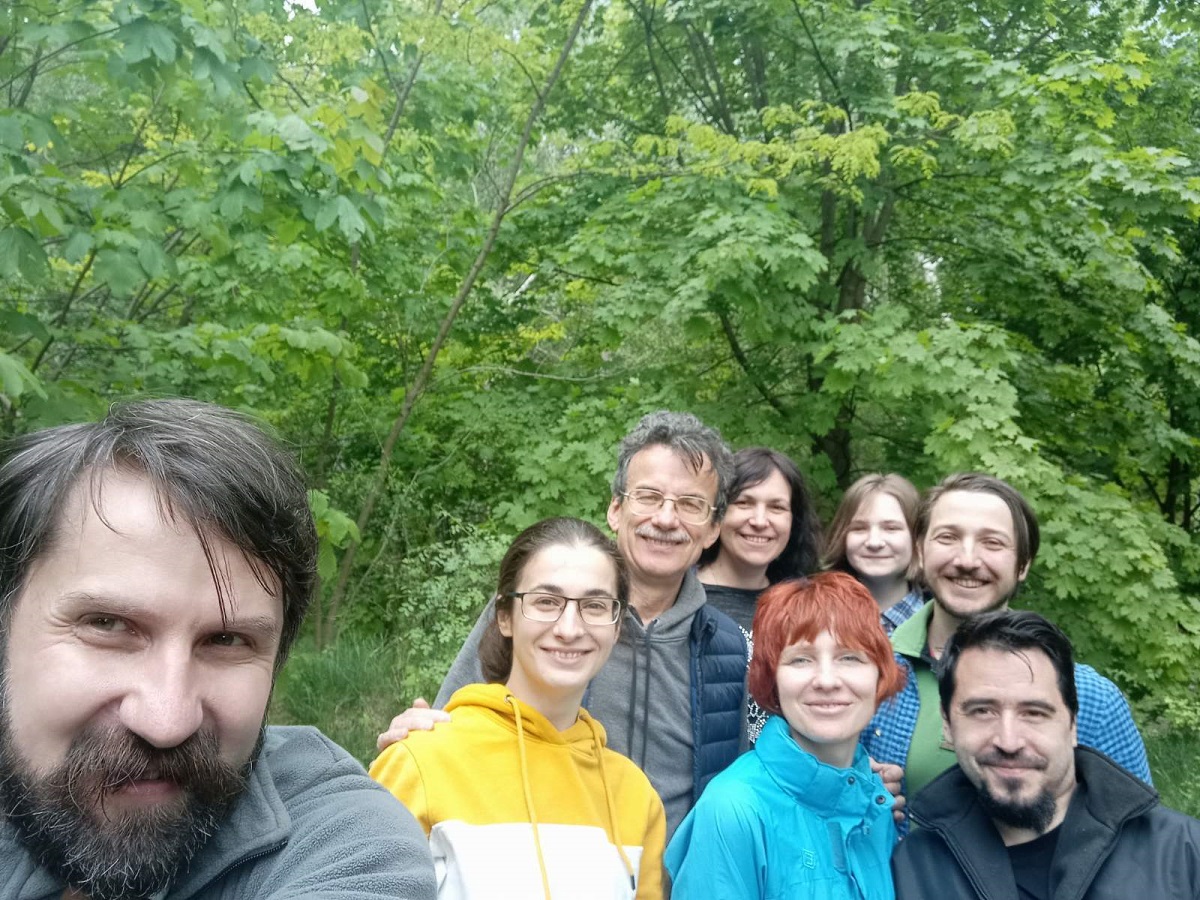 Ising hiking, May 22, 2022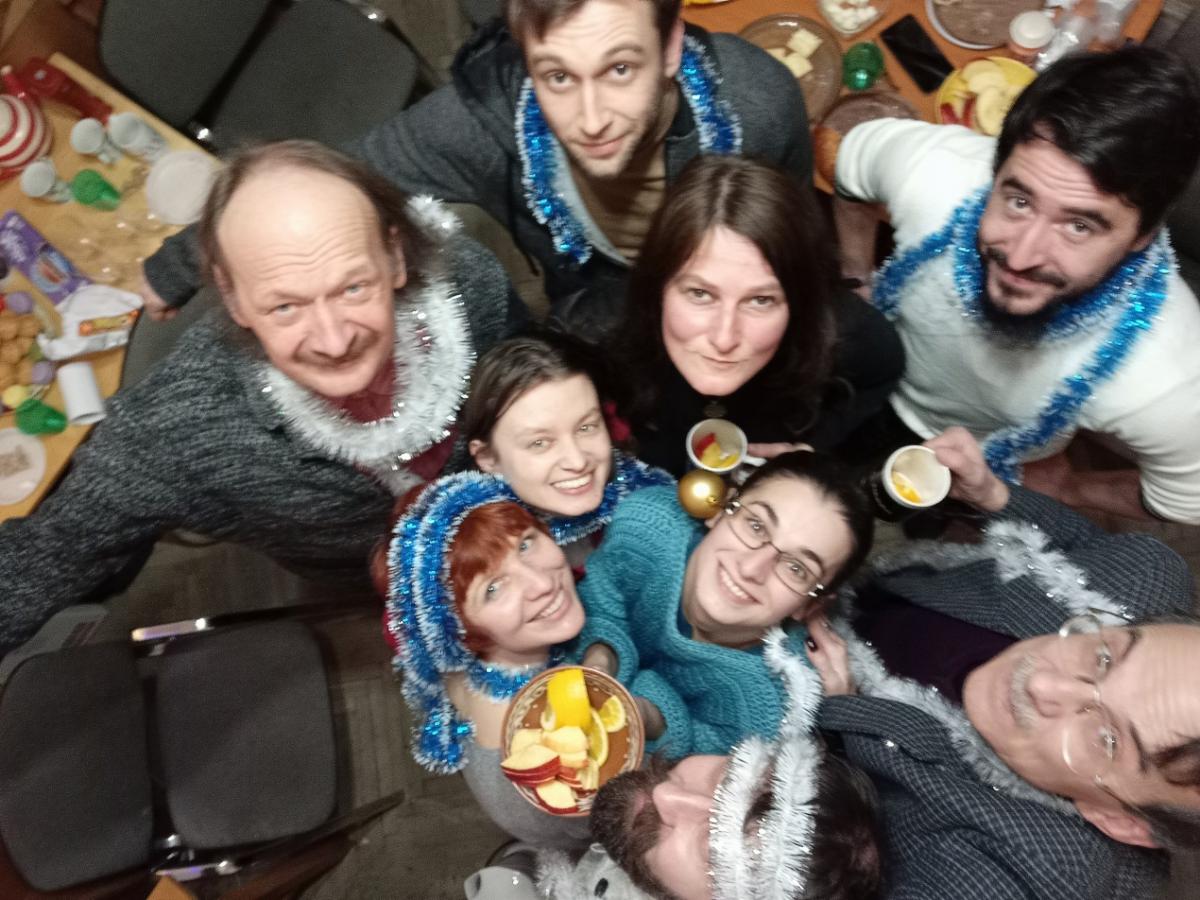 Celebrating New Year 2022, December 28, 2021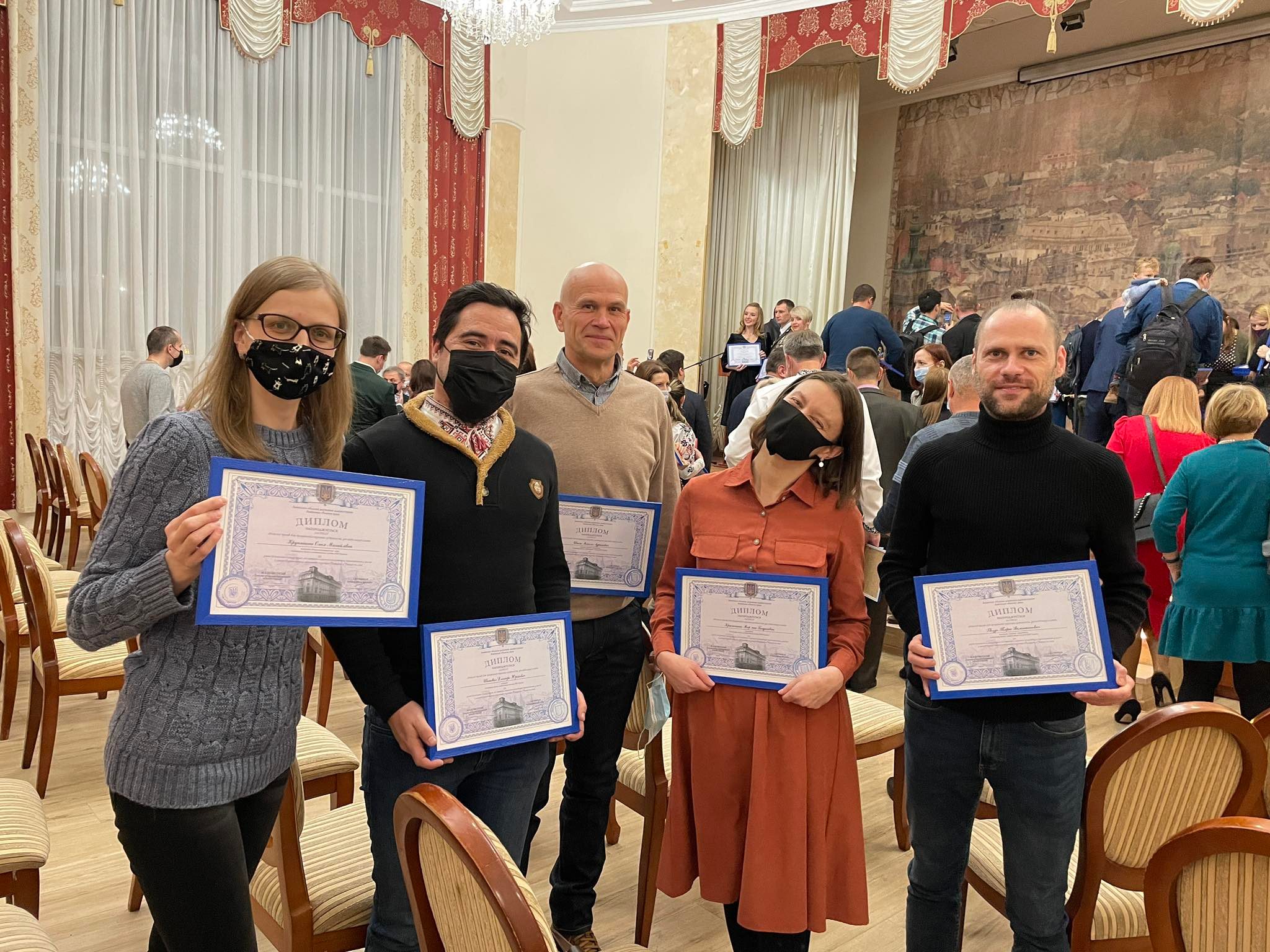 Prizewinners (from ICMP) of "Prize of the regional state administration and regional council for employees of scientific institutions and institutions of higher education"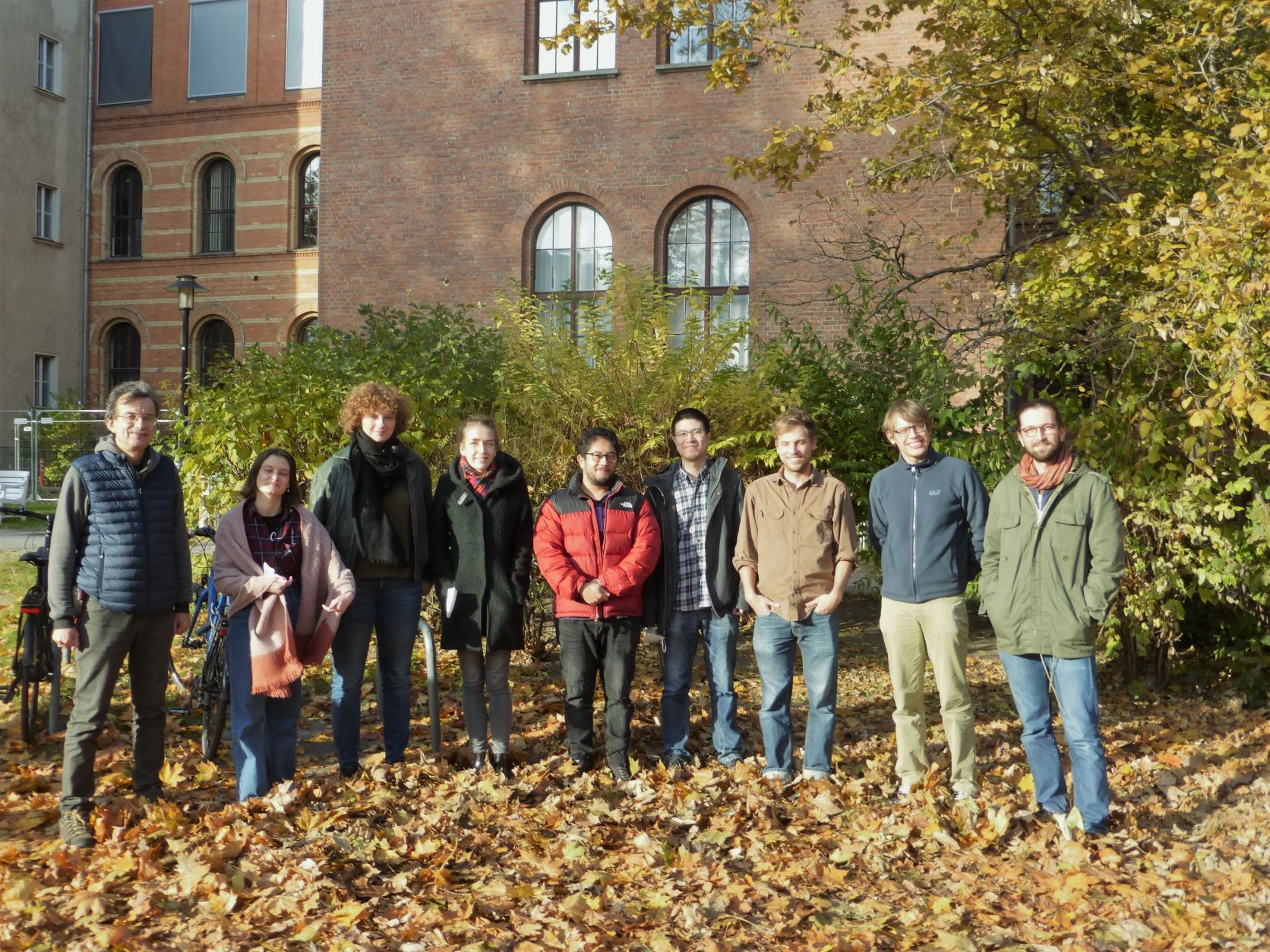 With Pawel Romaczuk's Lab at the Humboldt University of Berlin. We attend an offline (!) workshop in frames of our common project "Complex networks: self-organization and collective information processing"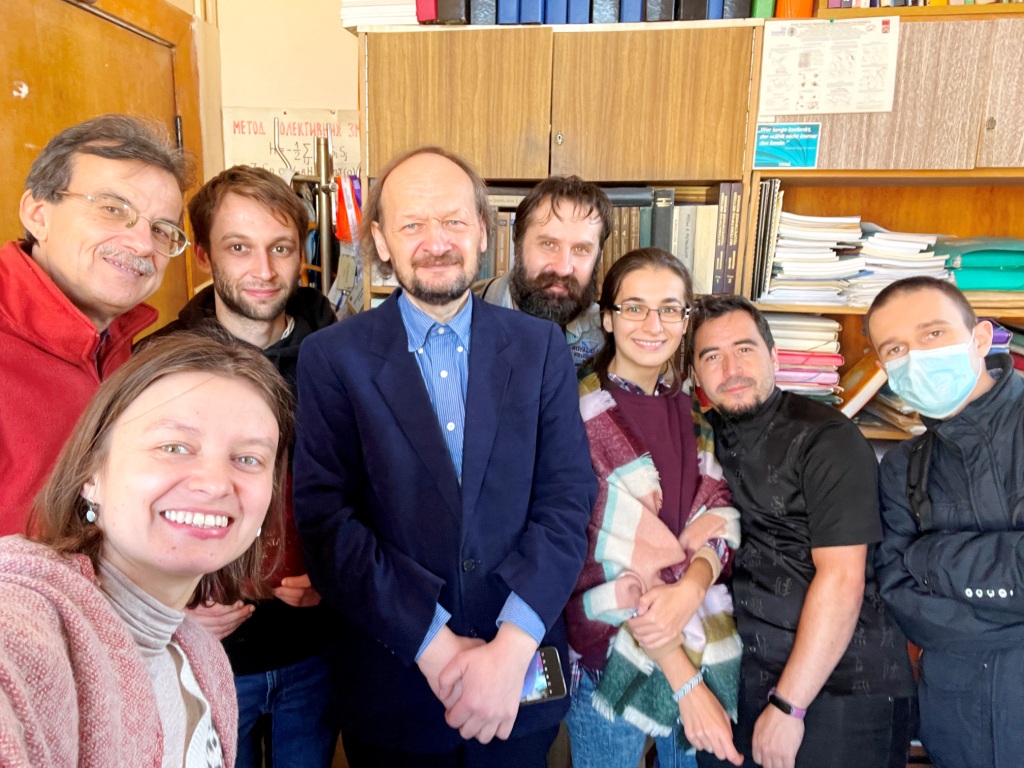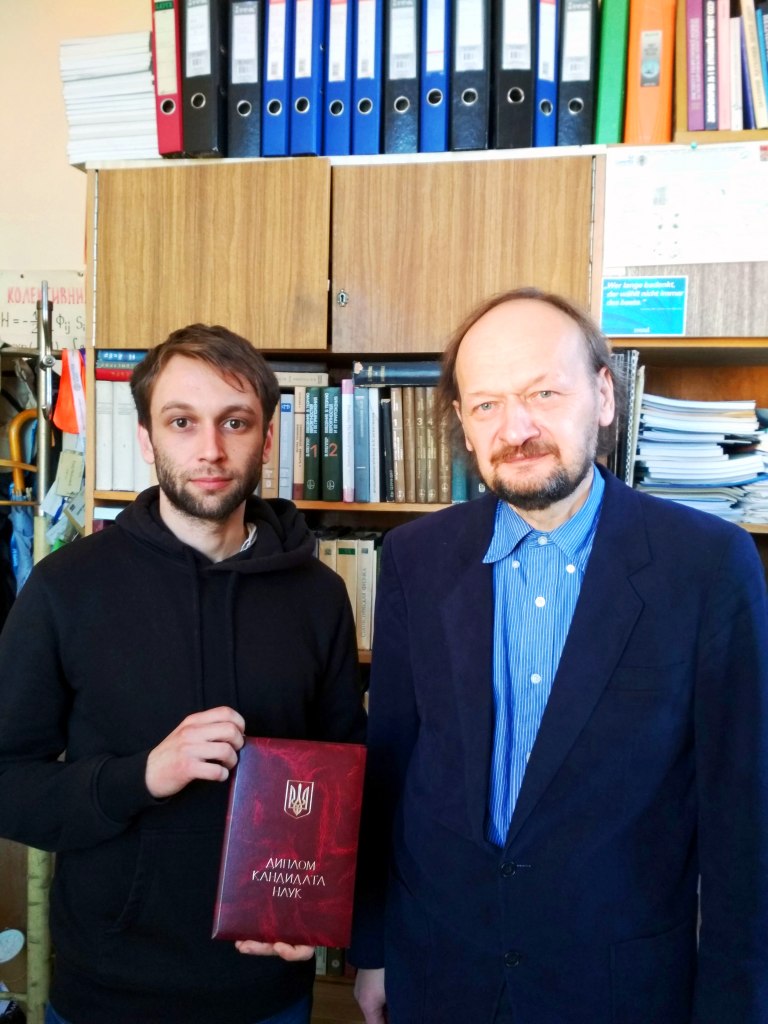 Celebrating two events: Yaroslav`s birthday and Ostap's PhD diploma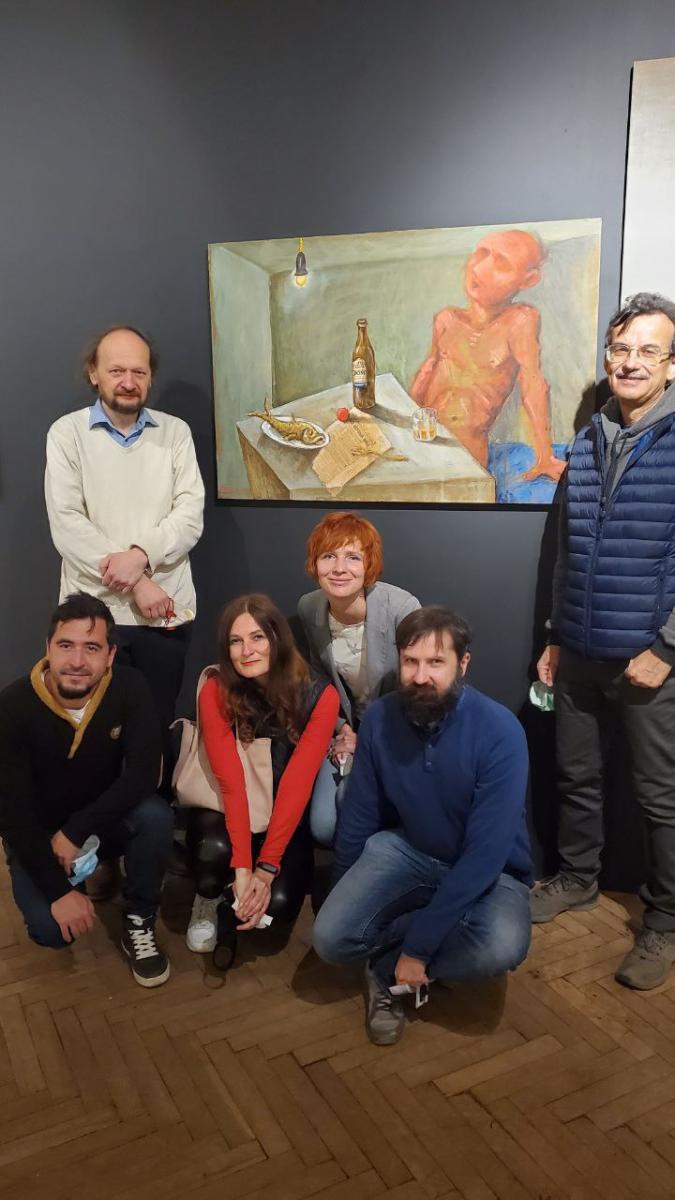 At the exhibition in the Lviv Art Gallery, with a painting by Petro Humenyuk "Scientific Foundation", September 28, 2021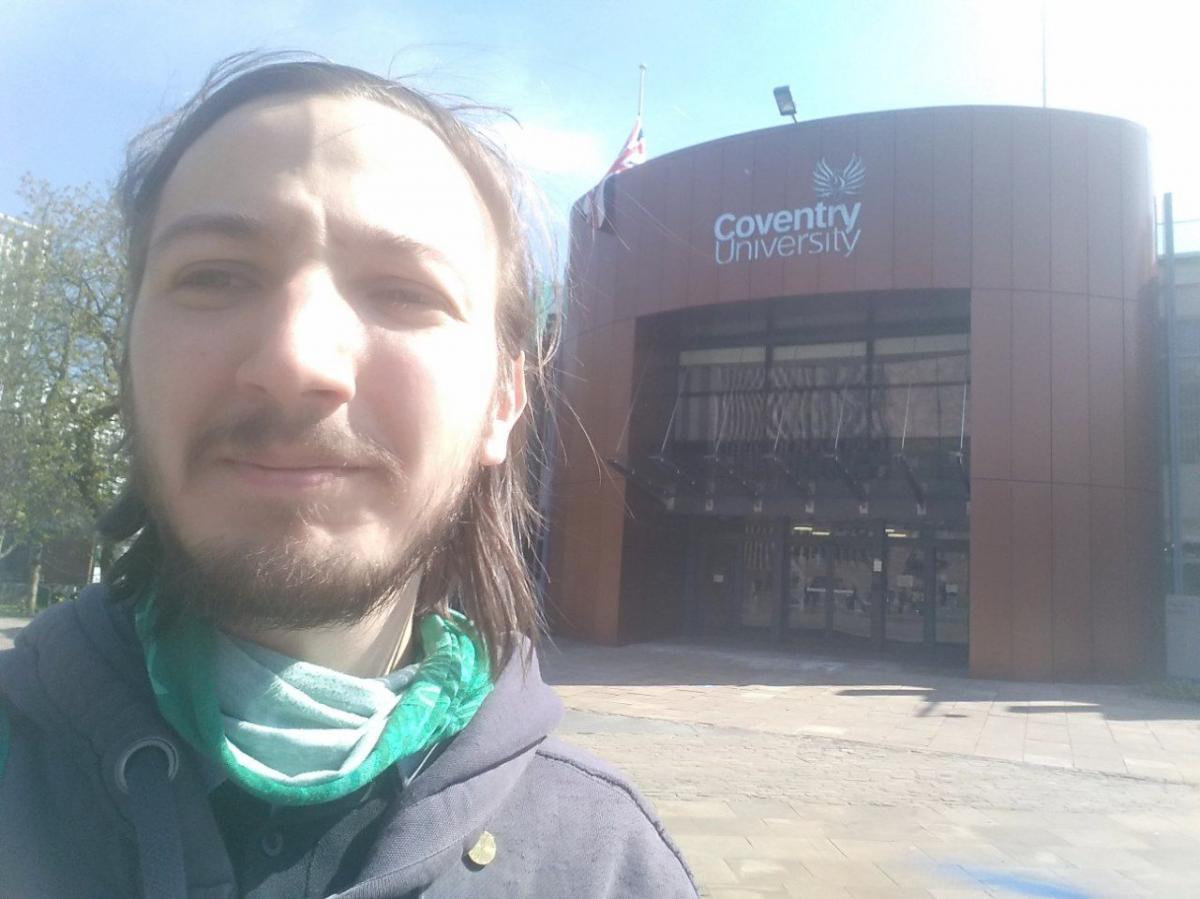 International Doctoral College in action: despite the situation, Julko successfully flew Lviv-Coventry, April 17, 2021!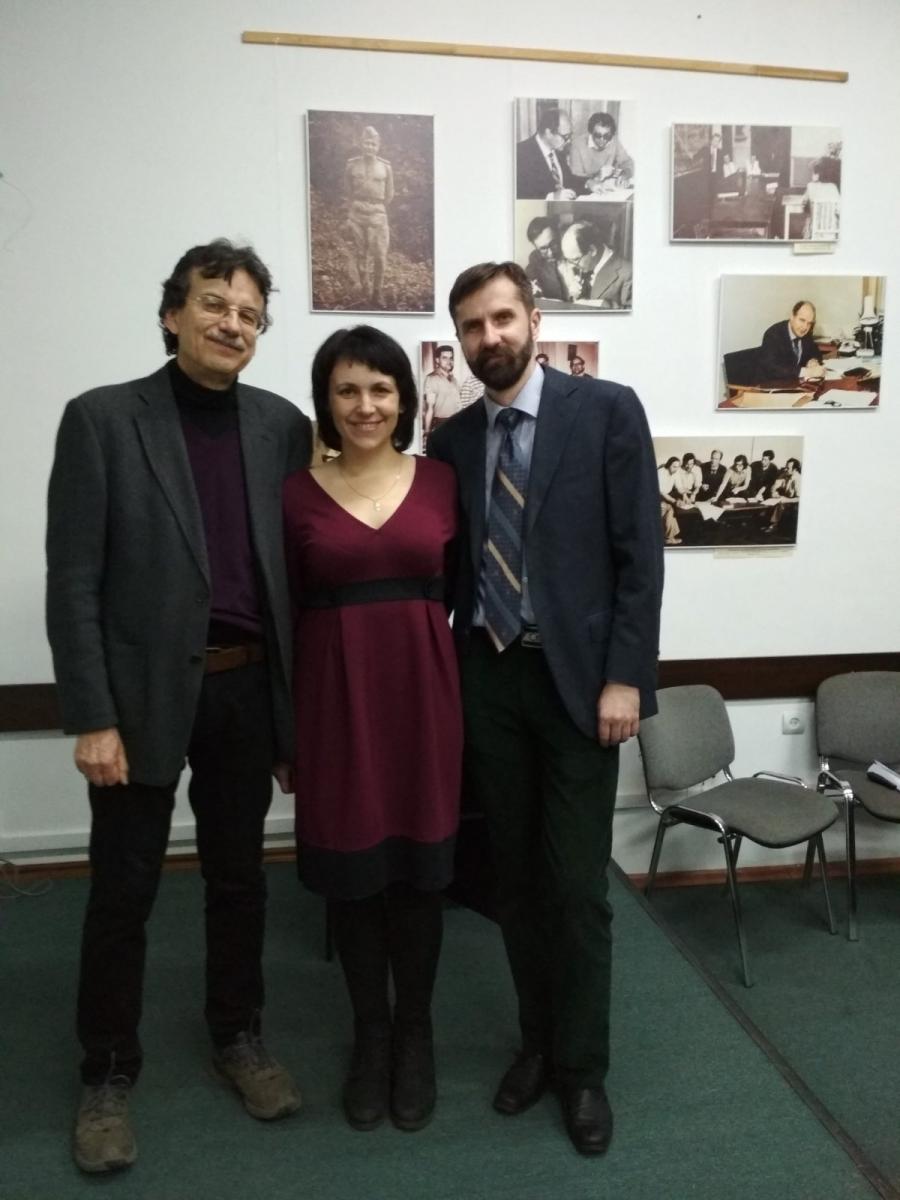 After Maxym's habilitation on December 23, 2020.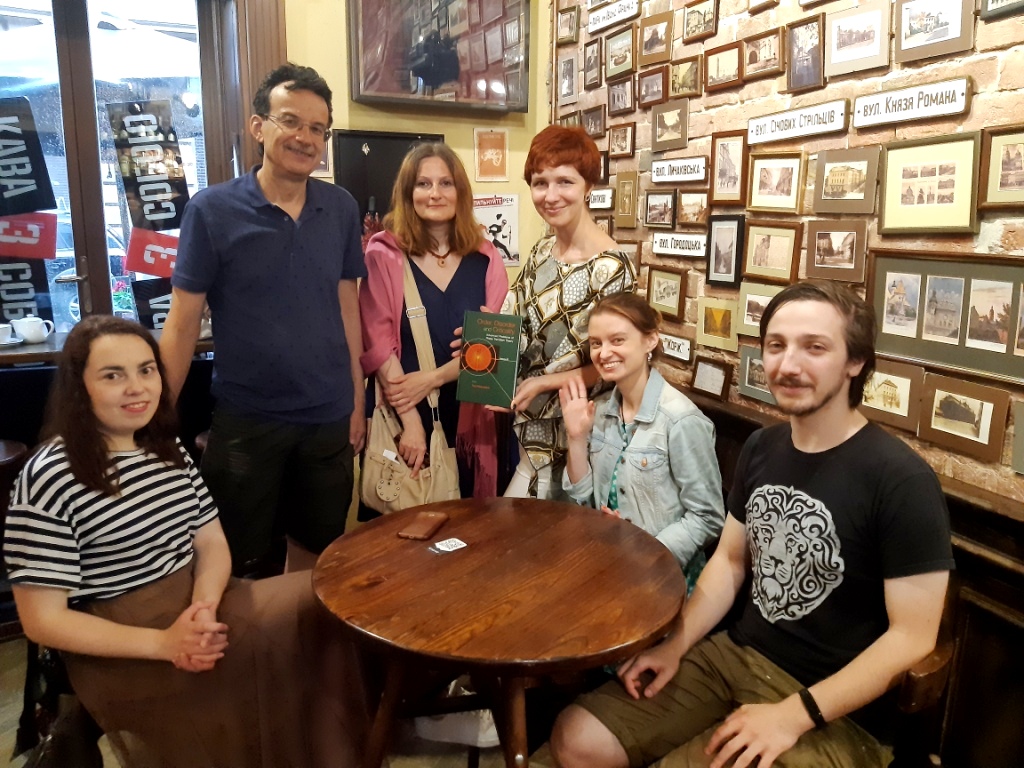 Volume 6 of the series 'Order, disorder and criticality' has been published by World Scientific!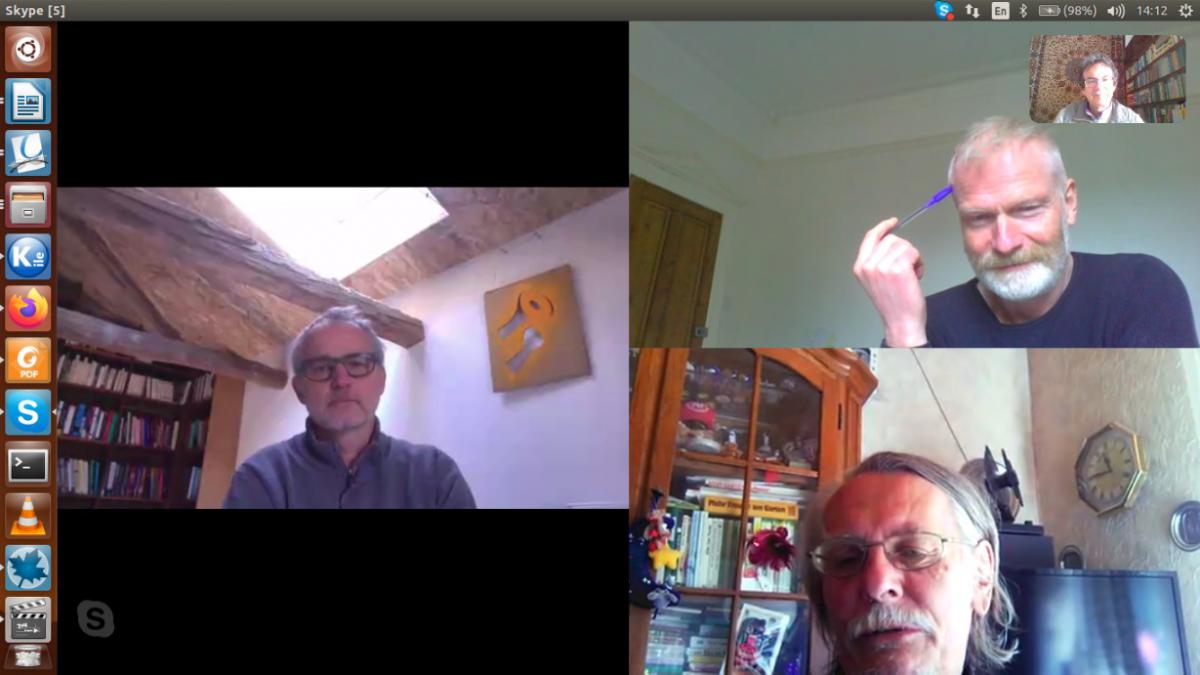 The doctoral college Statistical Physics of Complex Systems ( www.lfour.org ) (Leipzig-Lorraine-Lviv-Coventry) won the support of the Franco-German university ( https://www.dfh-ufa.org/ ) for years 2021-2024. Wolfhard, Bertrand, Ralph and Yurko discuss plans for continued collaboration, May 15, 2020

Getting used to online seminars: our first webinar, we discuss spreading on networks, April 6, 2020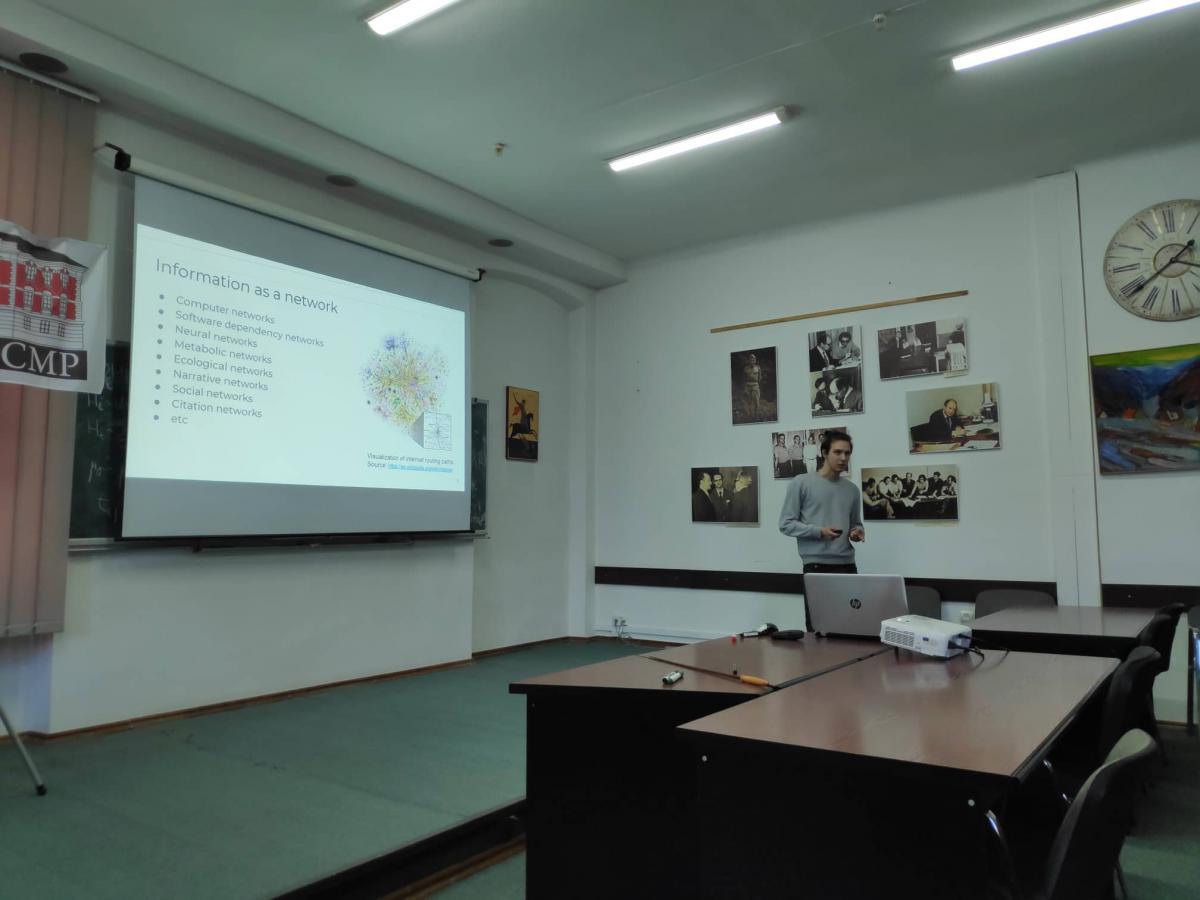 Maxym presenting his Master thesis at the Seminar, February 13 2020.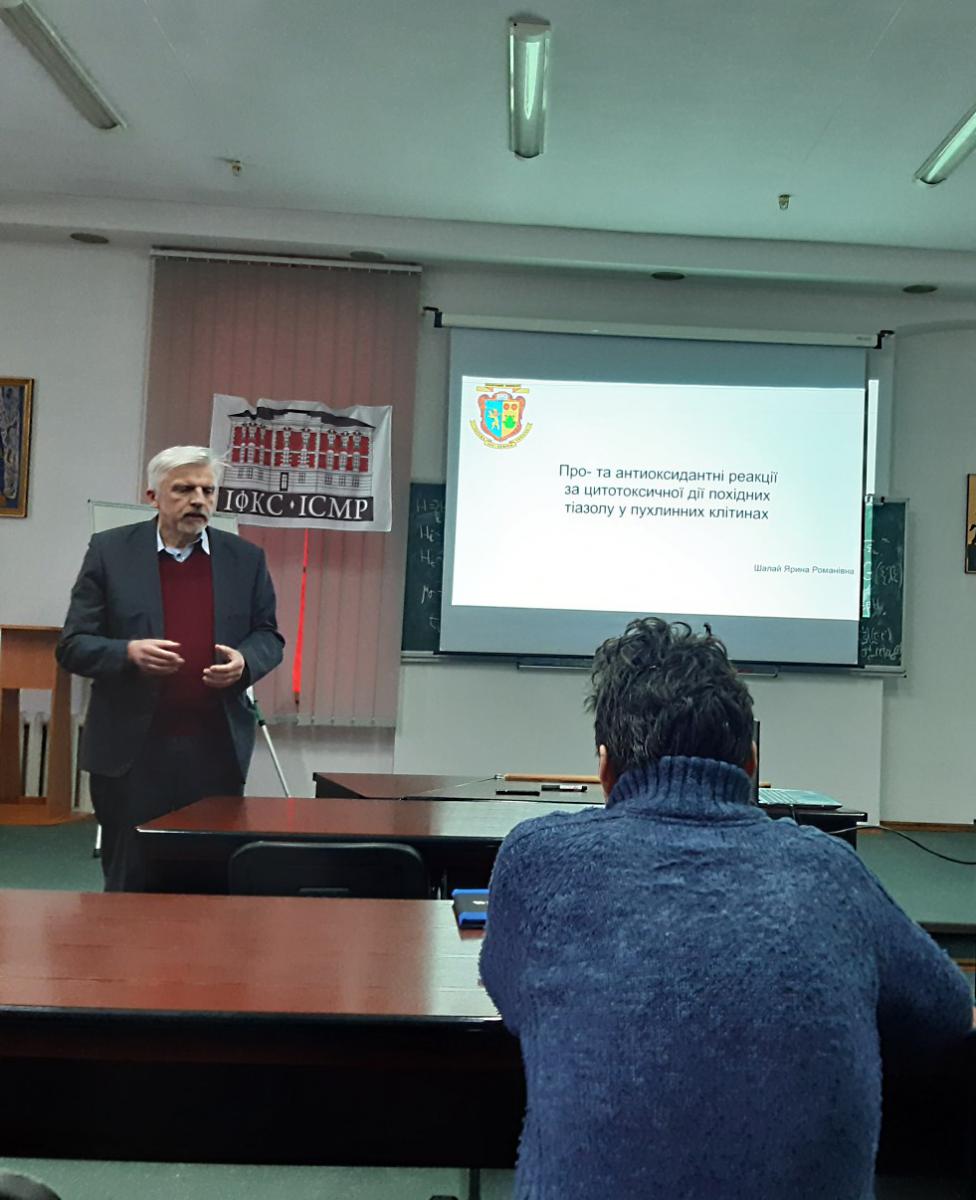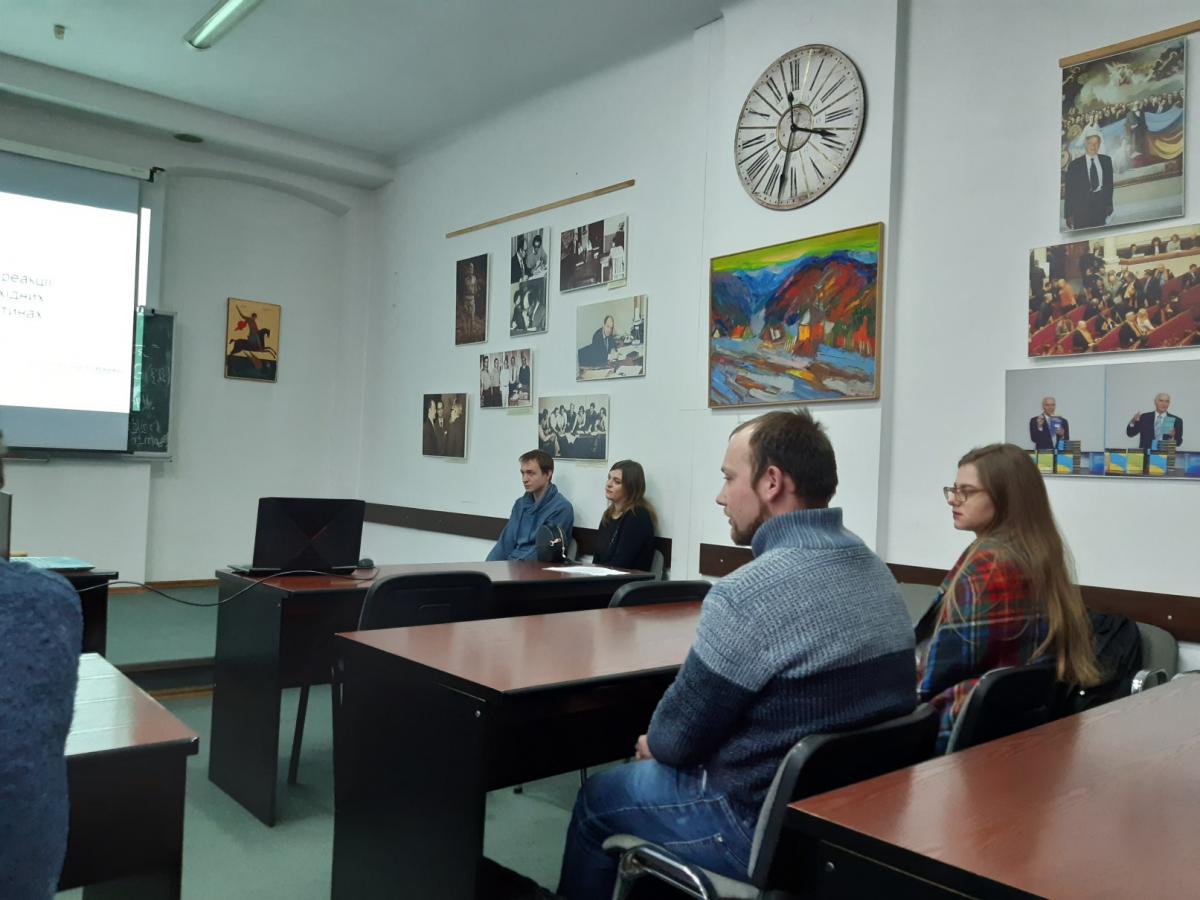 Prof. Andrij Babsjkyj (left) presents his colleagues-biophysicists (right) from Ivan Franko National University of Lviv at our seminar, February 6 2020.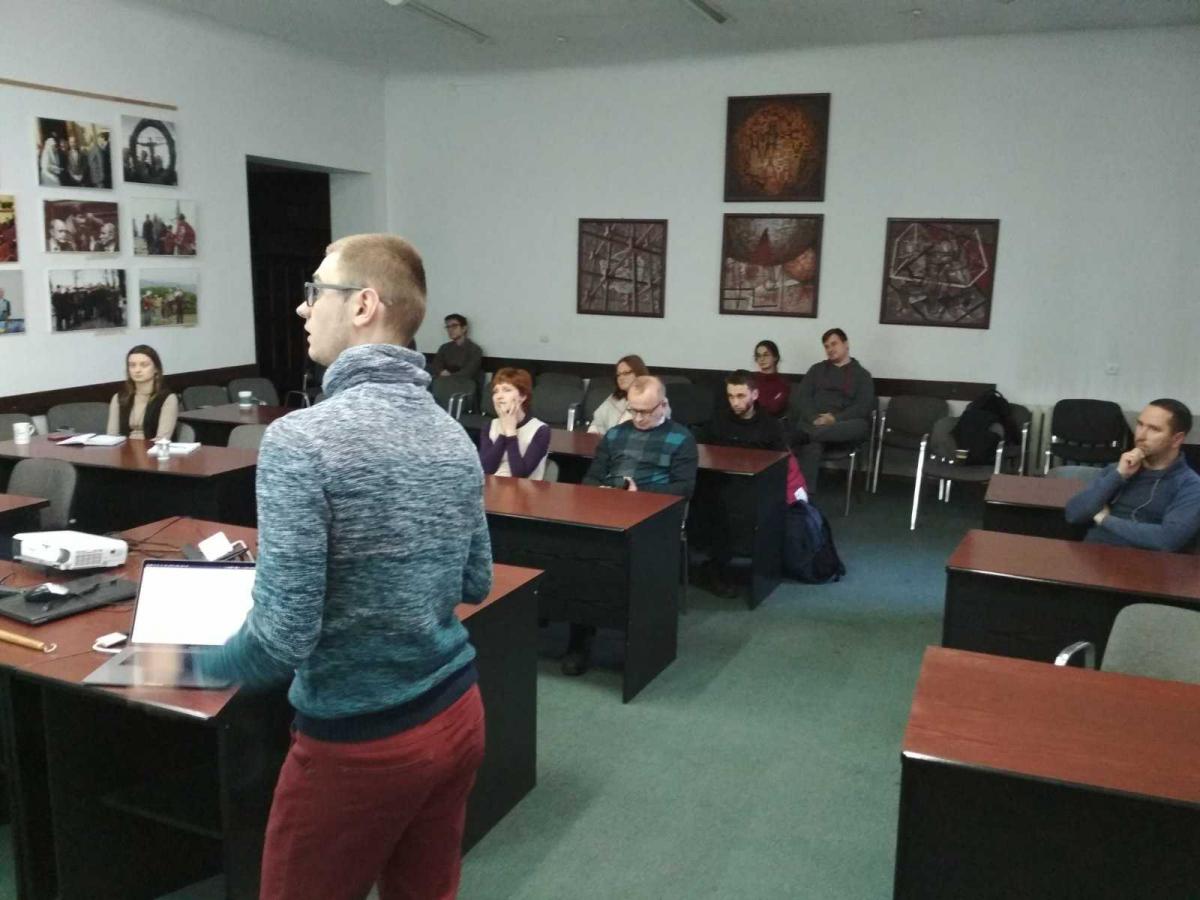 Serhii presenting his Master thesis at the Seminar, January 30 2020.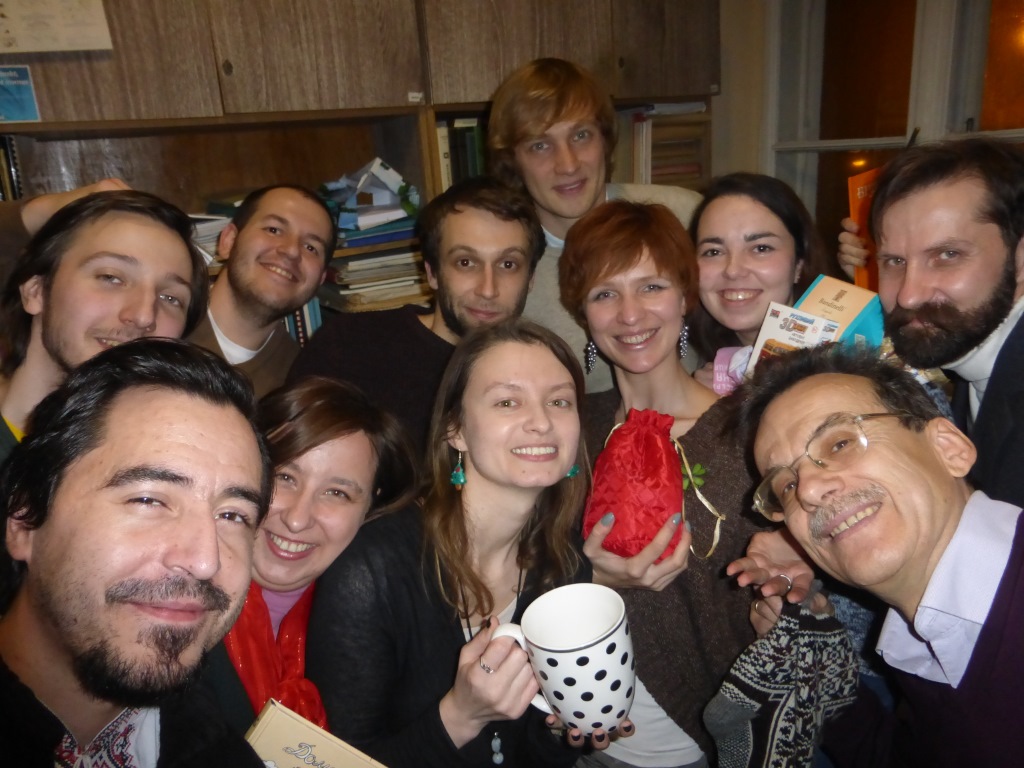 New Year - 2020 celebration in the Lab., December 27, 2019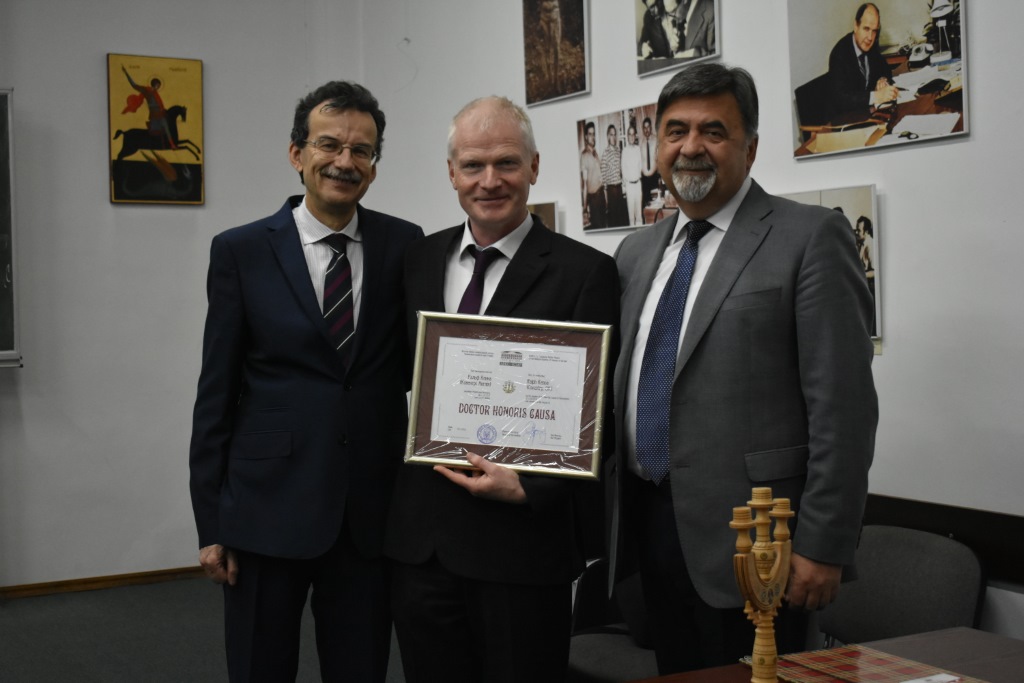 Ralph become Doctor Honoris Causa of the ICMP, November 14, 2019
---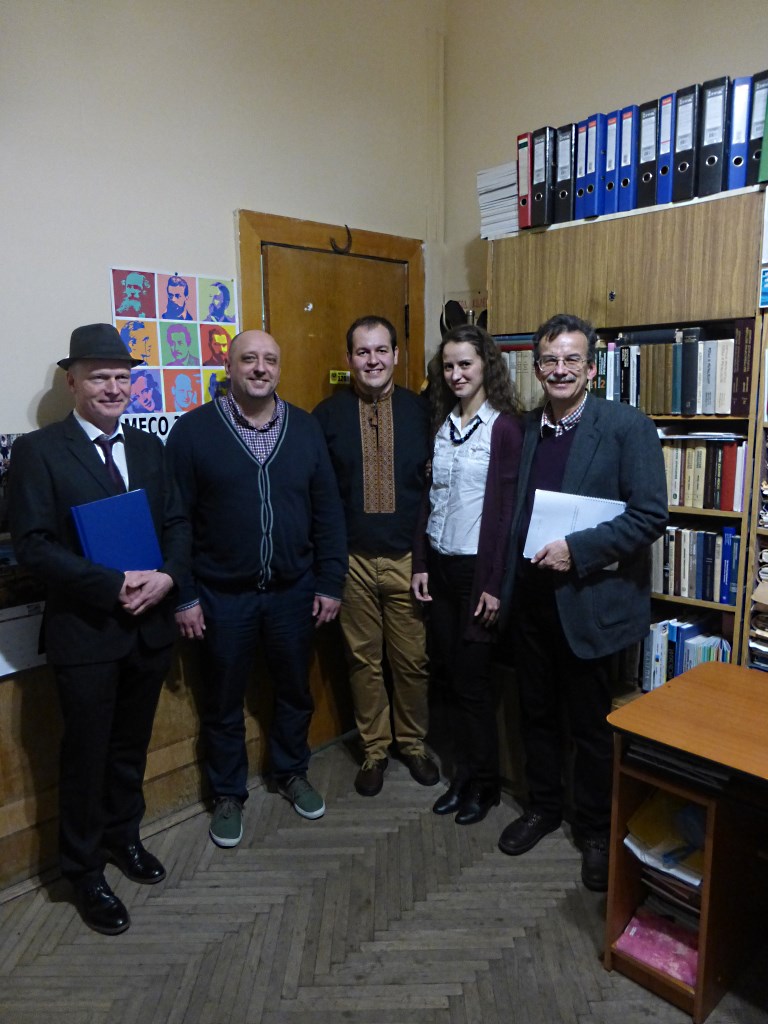 After Petros viva, November 13, 2019
---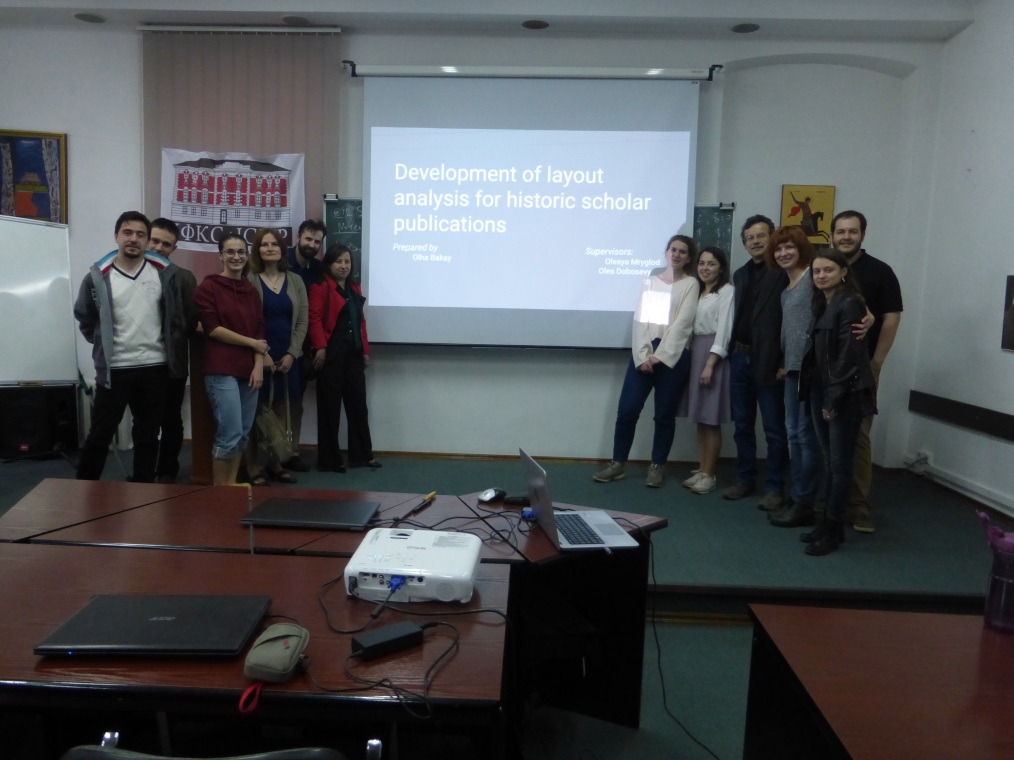 Olia gave a seminar on her bachelor thesis, May 30, 2019
---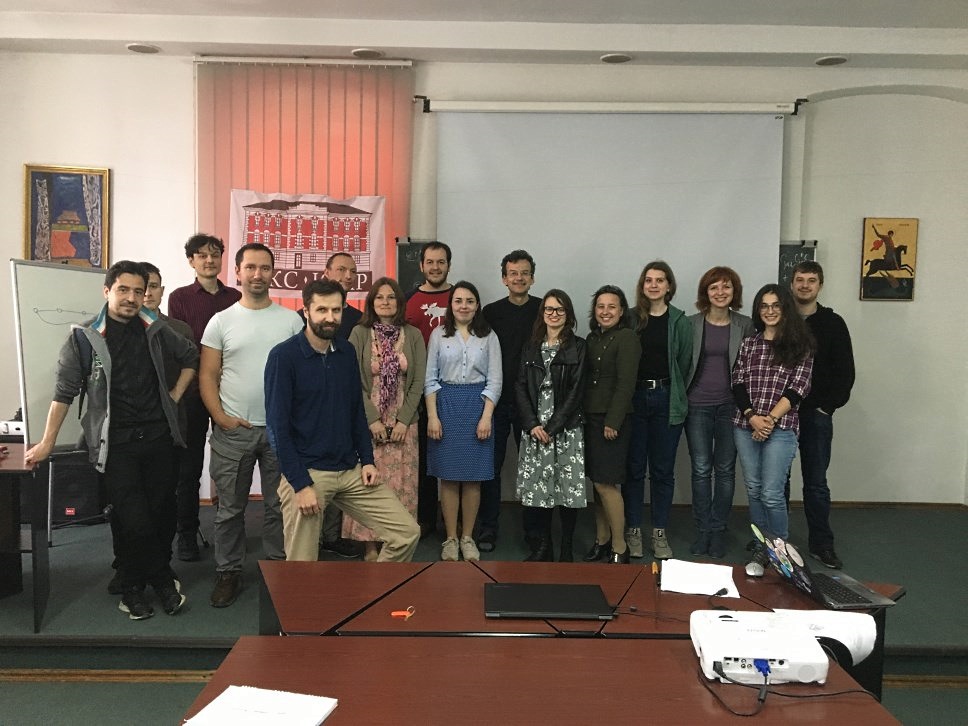 Yaryna gave a seminar on her bachelor thesis, May 23, 2019
---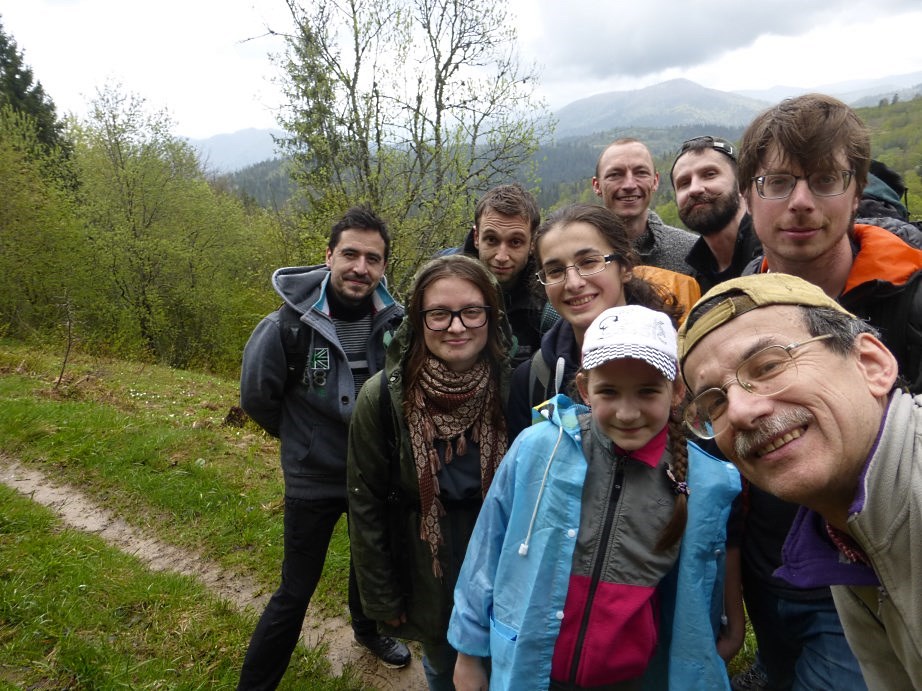 Ising hiking, May 11, 2019
---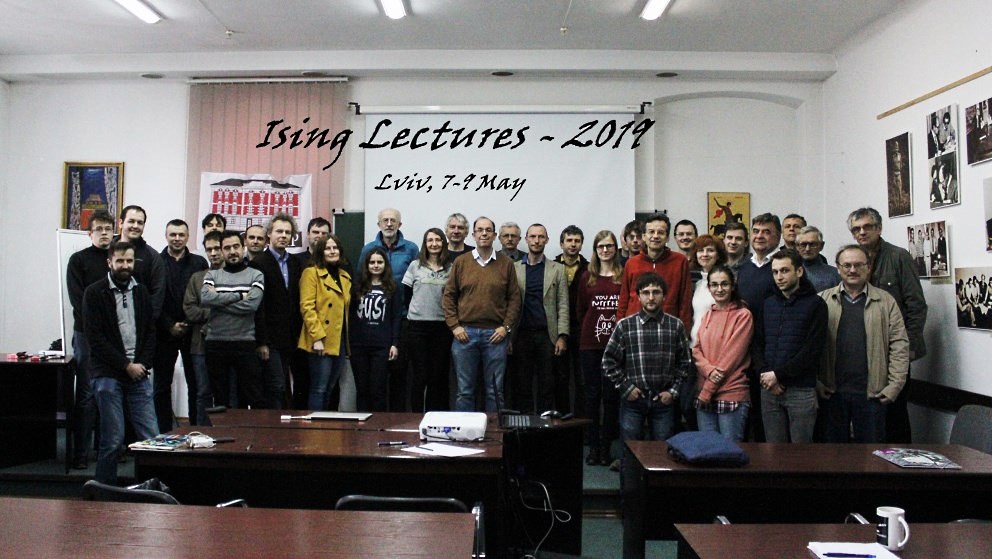 Ising lectures 2019, May 8, 2019 року
---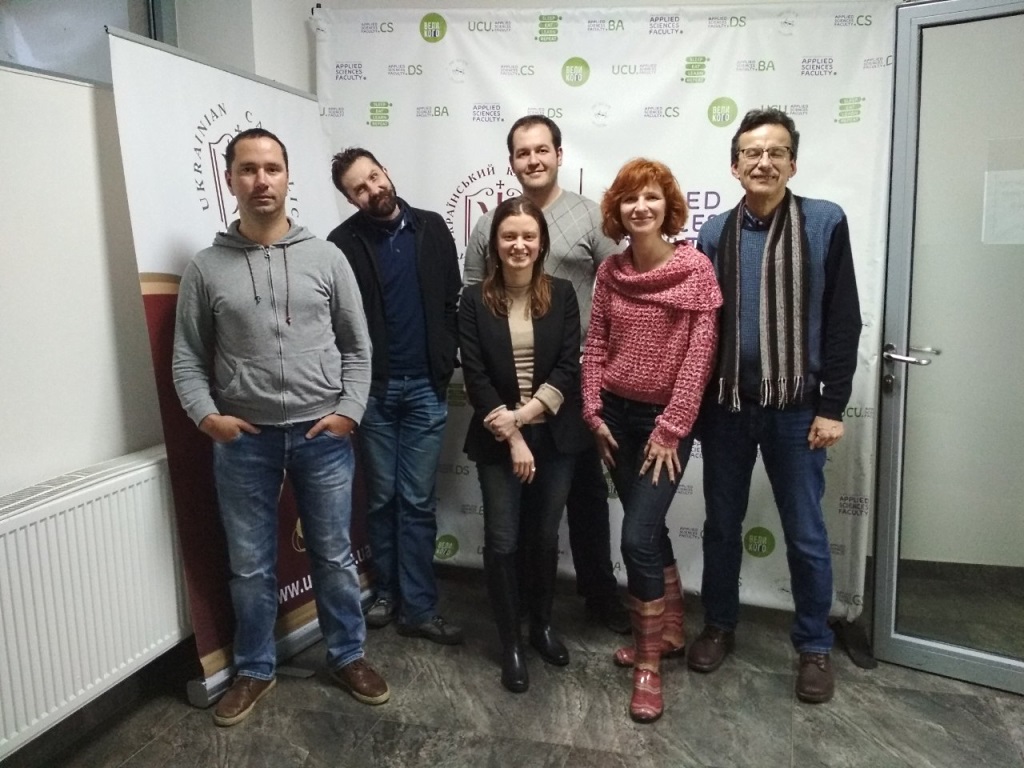 Start of the cource "Complex networks: structure and processes" for the master students of UCU, May 6, 2019
---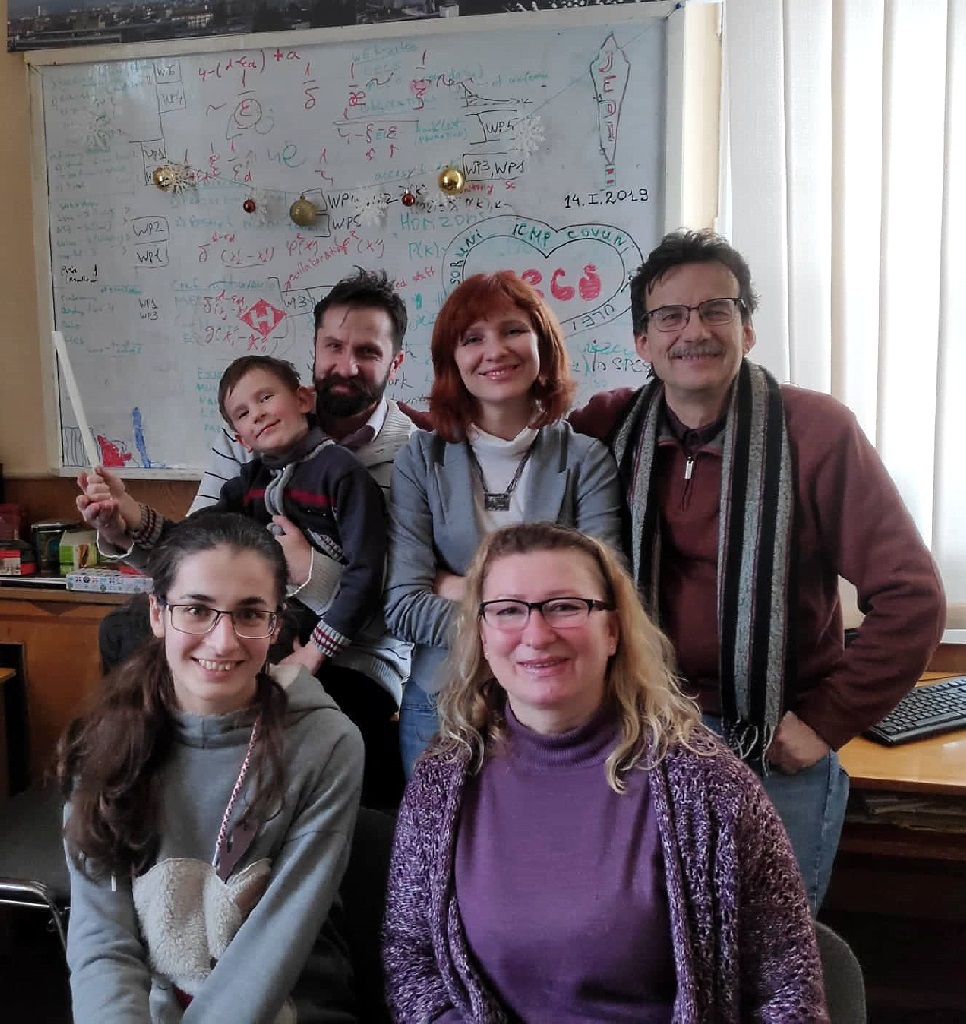 JEDI project is submitted, January 14, 2019
---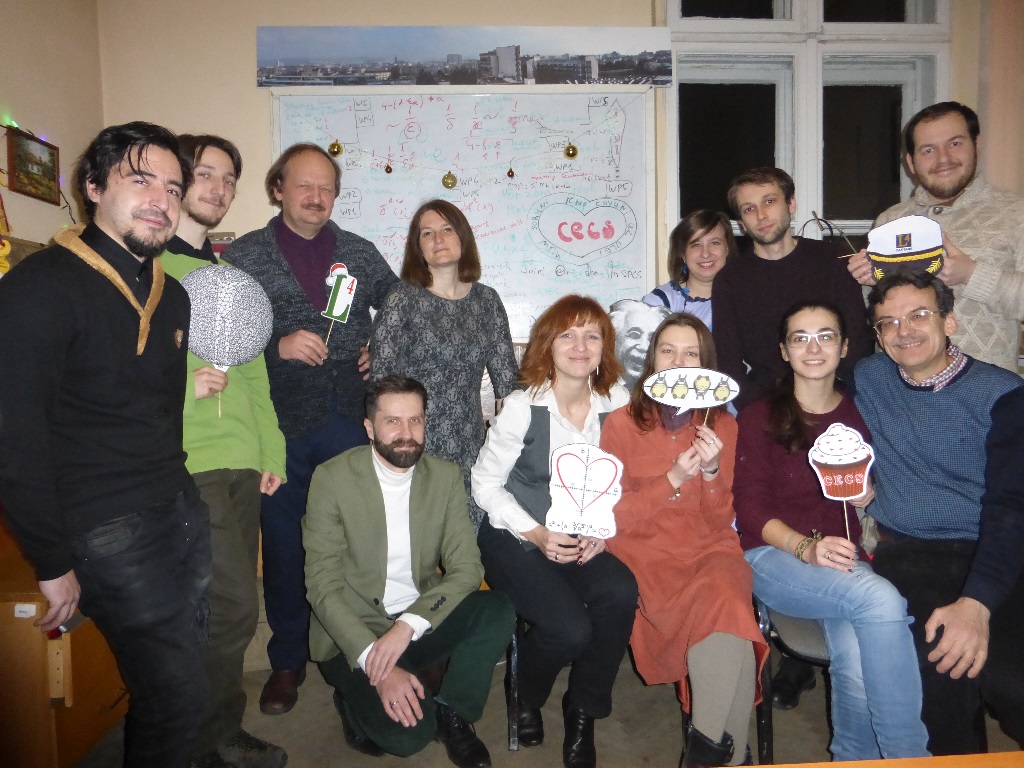 New Year 2019 celebrations in the Laboratory, December 27, 2018
---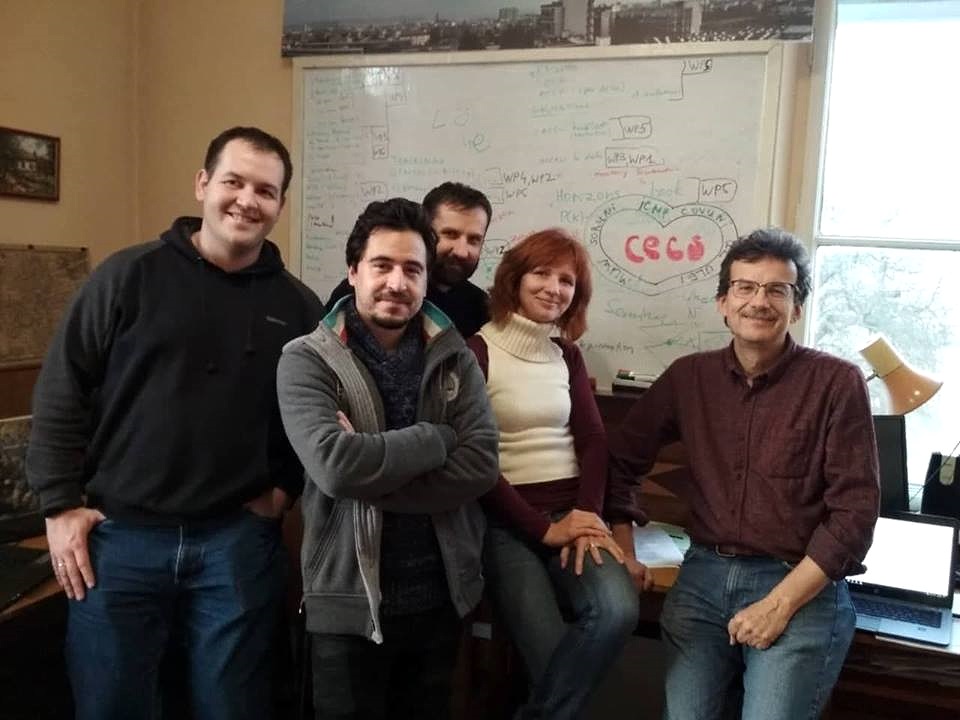 CECS project is submitted, November 15, 2018
---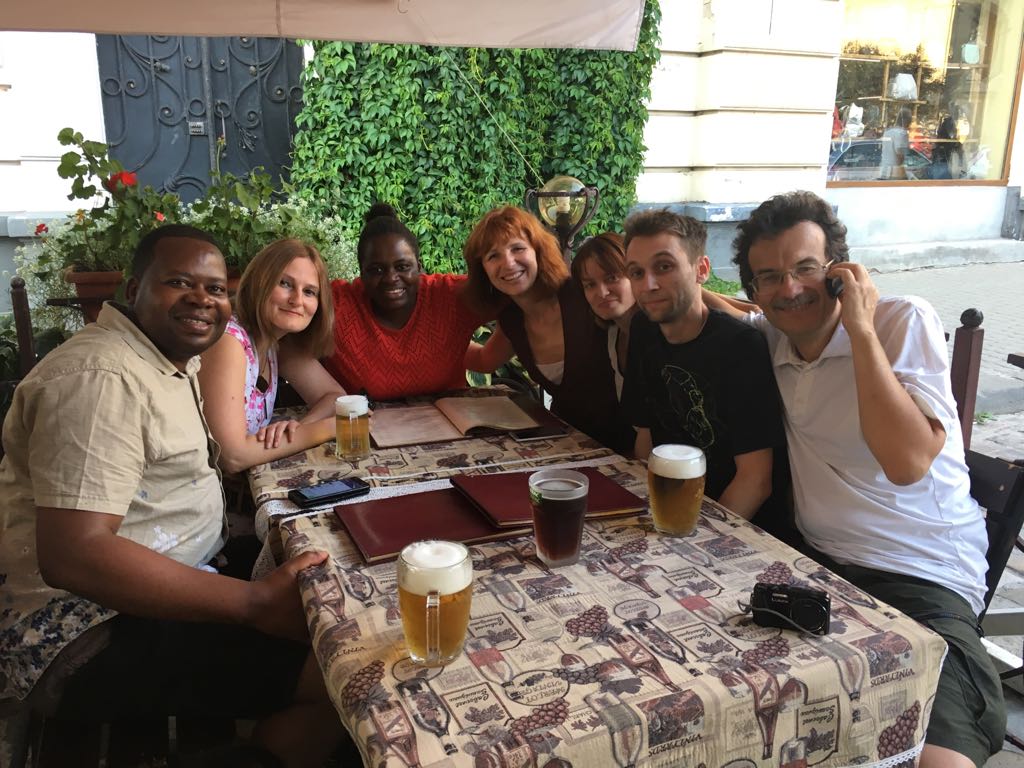 Jose family visiting the Laboratory, August 19, 2018
---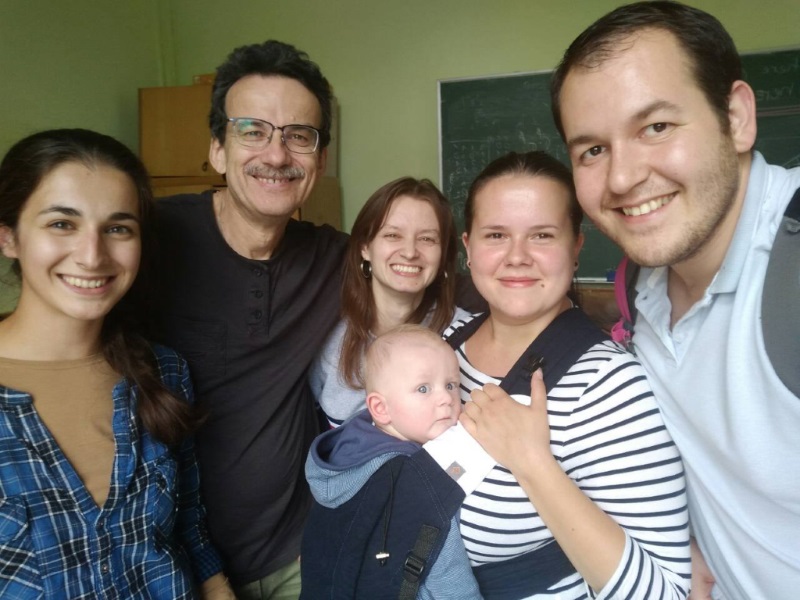 The youngest visitor of the Laboratory, July 3 2018
---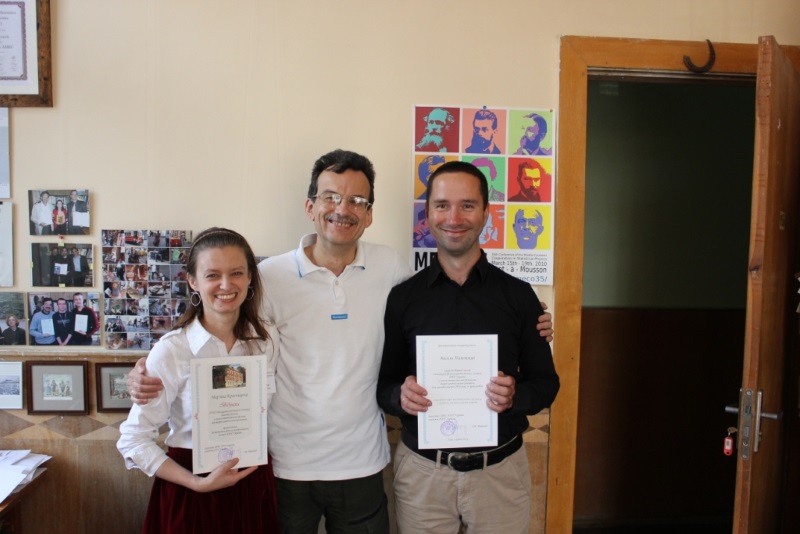 Competition winners and their coach. June 8 2018
---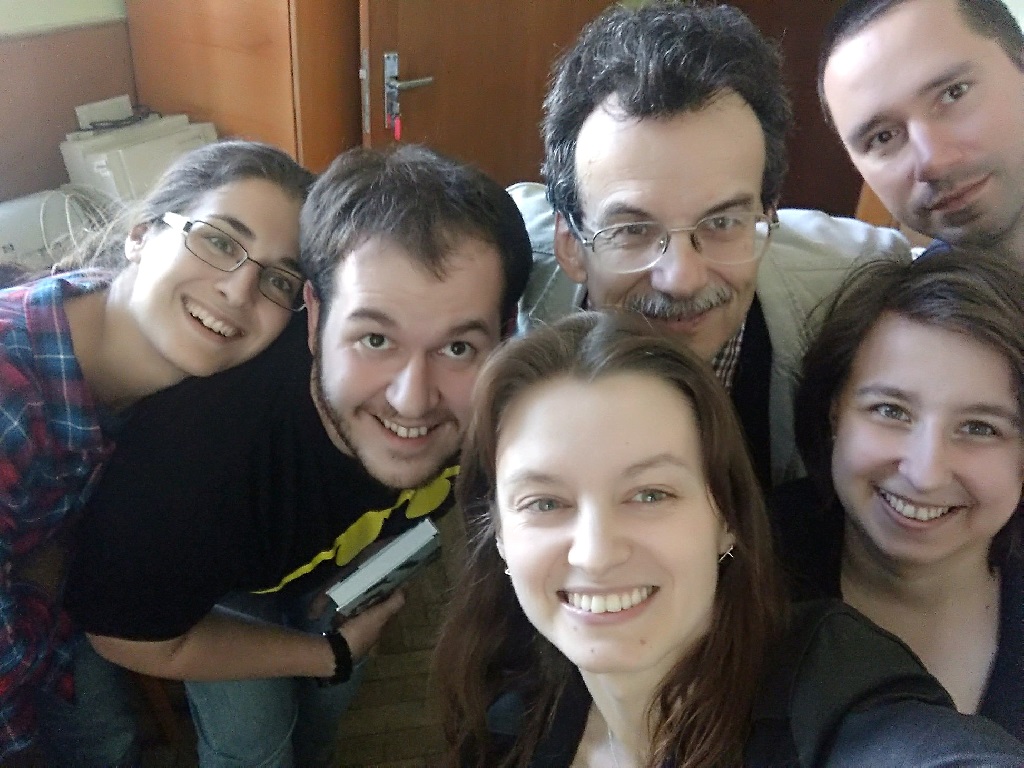 Laboratory group selfie, May 2018
---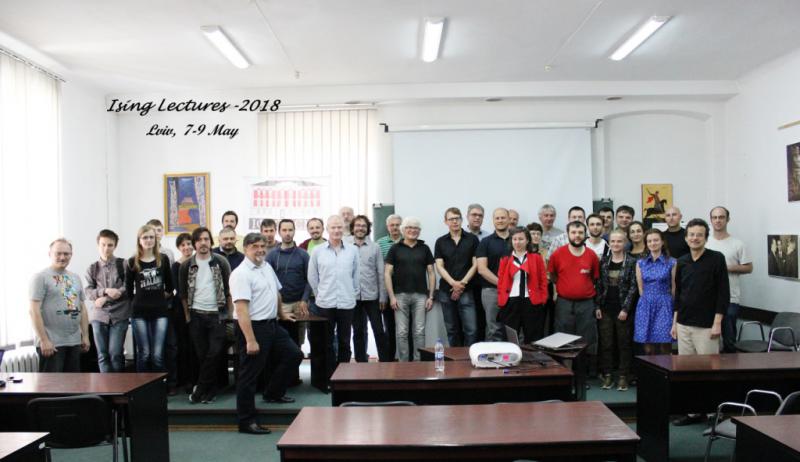 Ising lectures 2018, May 7-9
---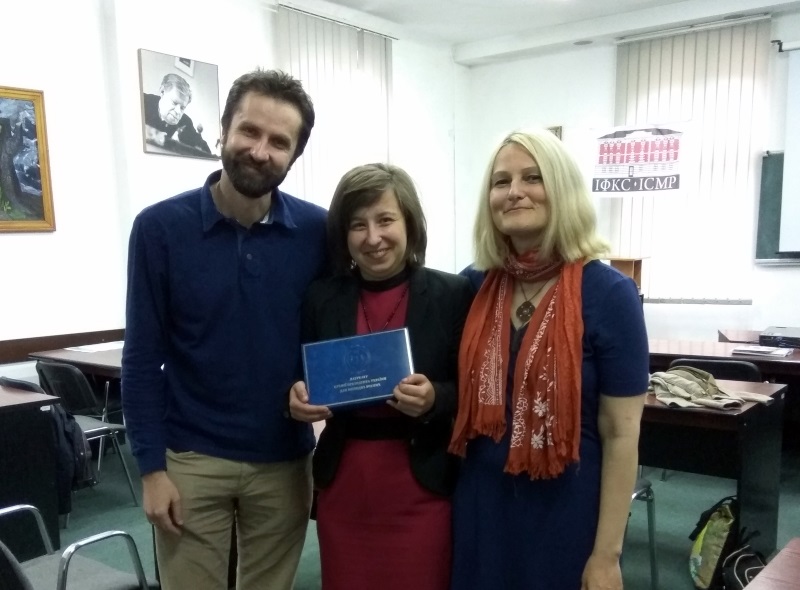 Three laureates of the President of Ukraine Prize for Young Scientists: Maxym(2009), Viktoria(2009) and Khrystyna(2017). April 26 2018
---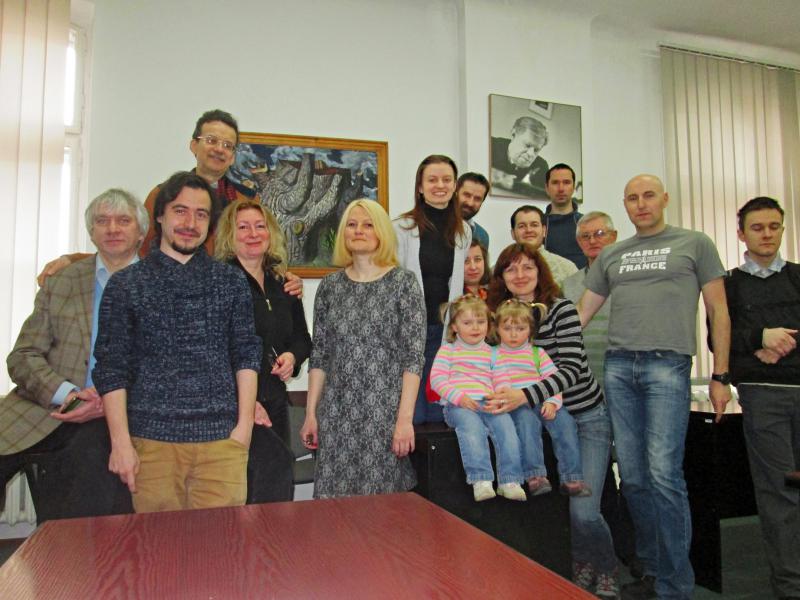 Celebrating Mariana's birthday and attending Petro's seminar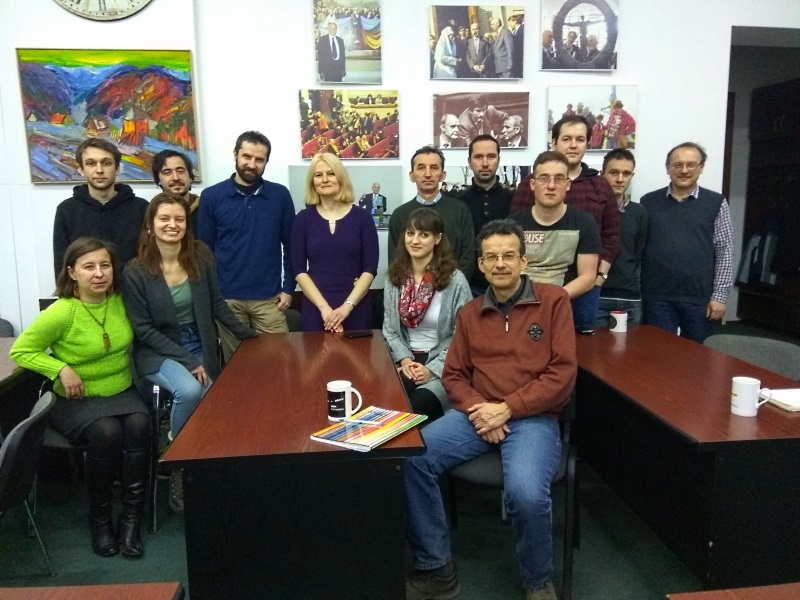 Celebrating Viktoria's birthday and attending Khrystia's Gnatenko seminar within the project DFFD №76/105-2017 "Complex network concept in problems of quantum physics and cosmology"
---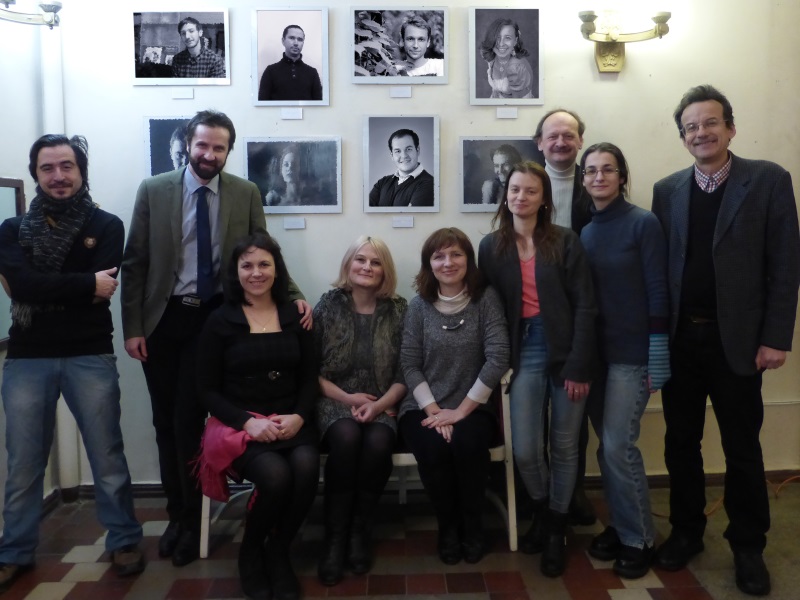 Watching performance "Baba Prisia" at Lesya Ukrainka Theatre, Lviv, February 23, 2018
---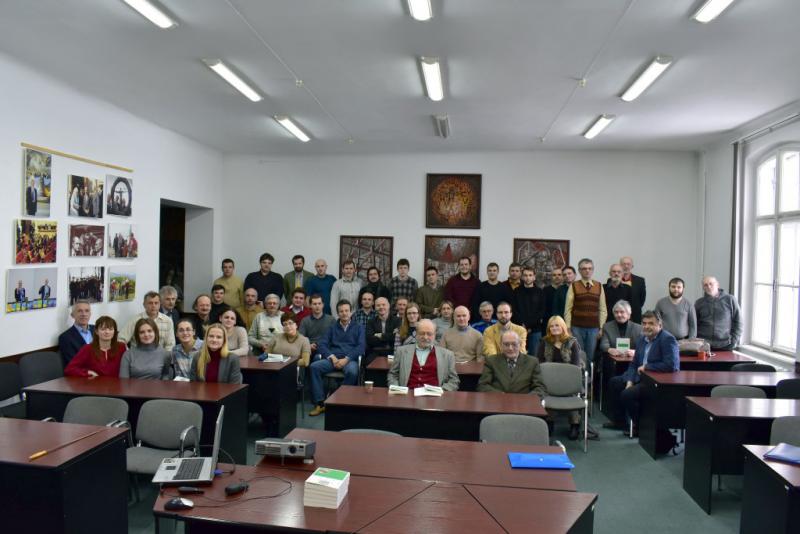 After traditional Jordan lectures and presentation of the first book which Mar'jana, Petro and Robin edited together, January 23, 2018
---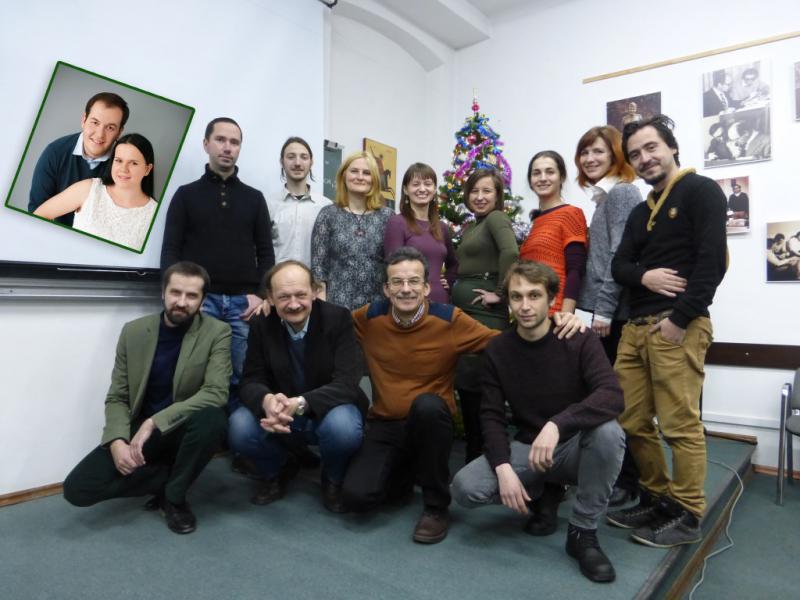 New Year 2018 celebration in the Lab, December 28, 2017
---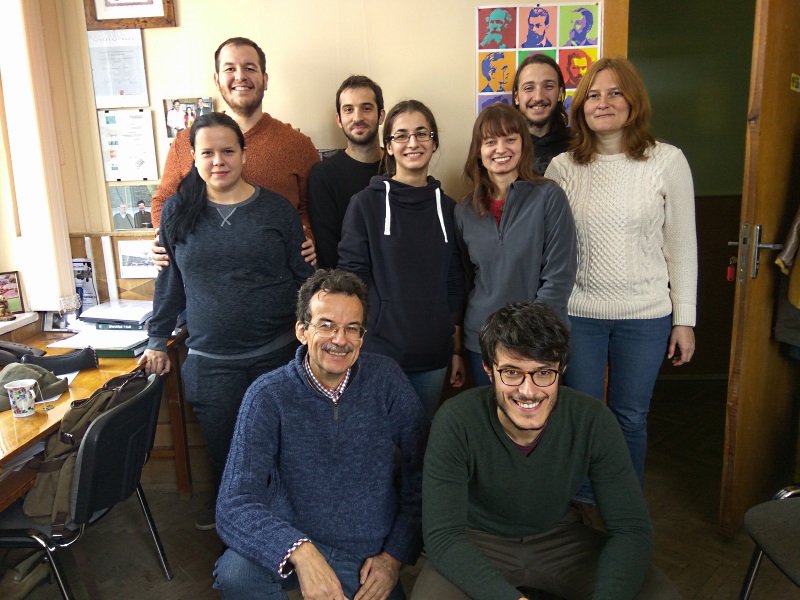 Our colleagues within L4 collaboration Stefano and Yannis from Nancy with us in Lviv (after the seminar and before the tea), October 26, 2017
---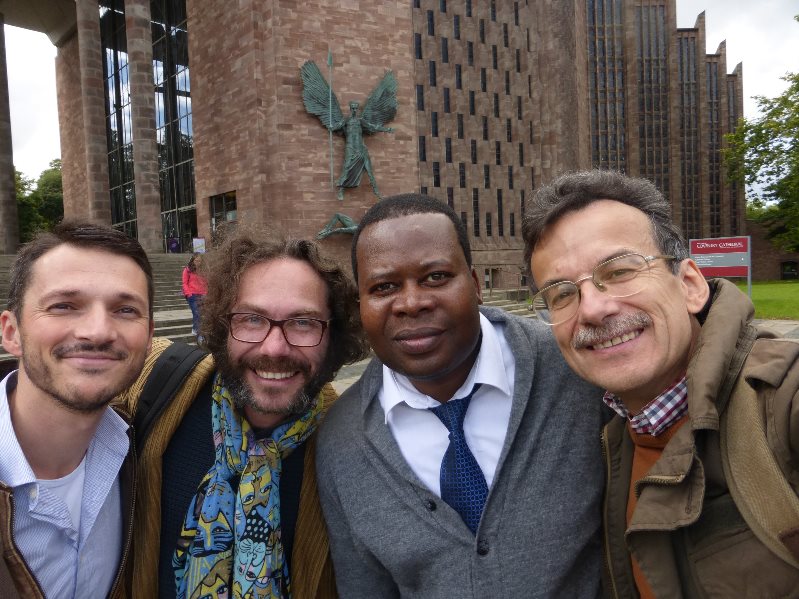 Joseph just defended his PhD, September 13, 2017
---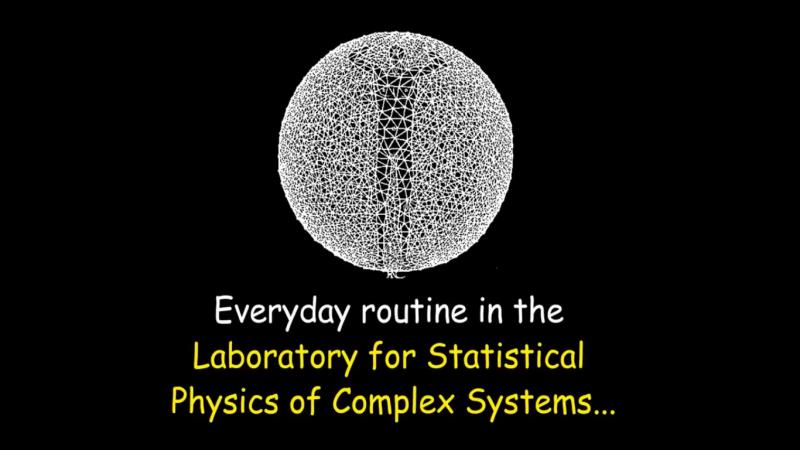 Everyday routine in the Laborstory for Statistical Physics of Complex Systems
---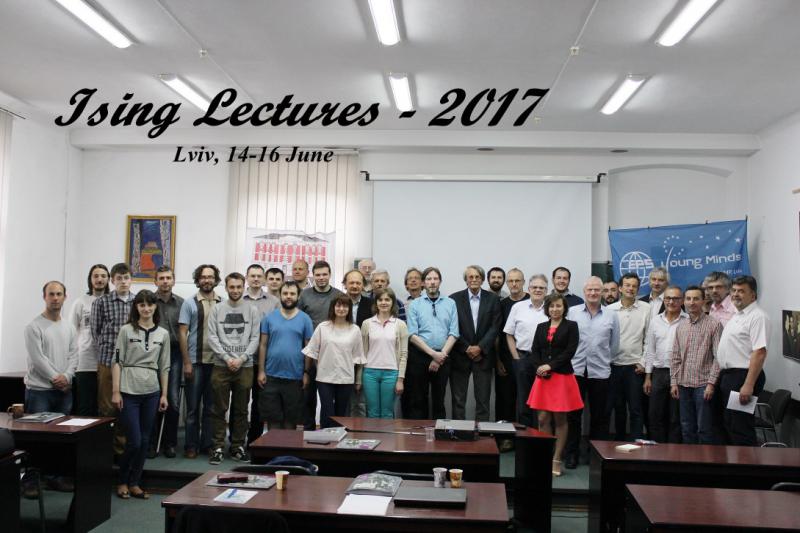 Ising Lectures - 2017, June 14-16
---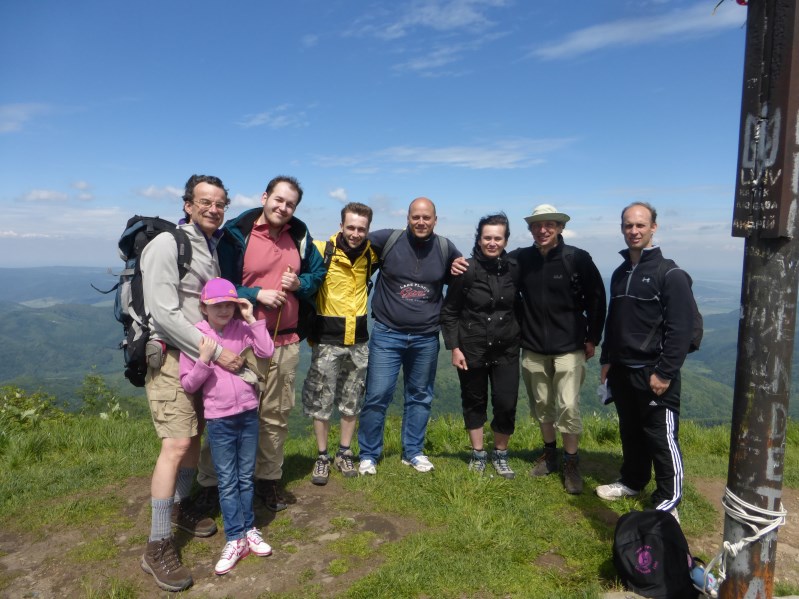 Ising hiking - 2017, mountain Parashka, June 12
---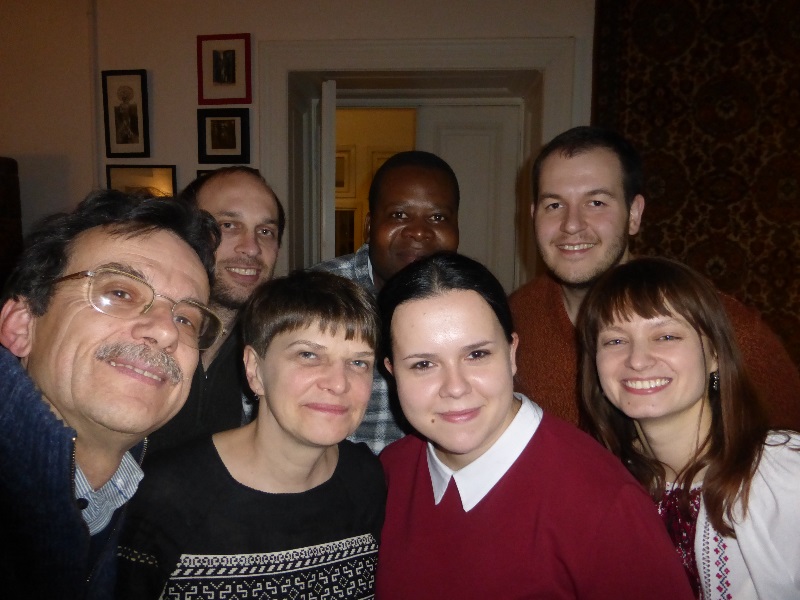 After the concert in the philarmony 7 April 2017
---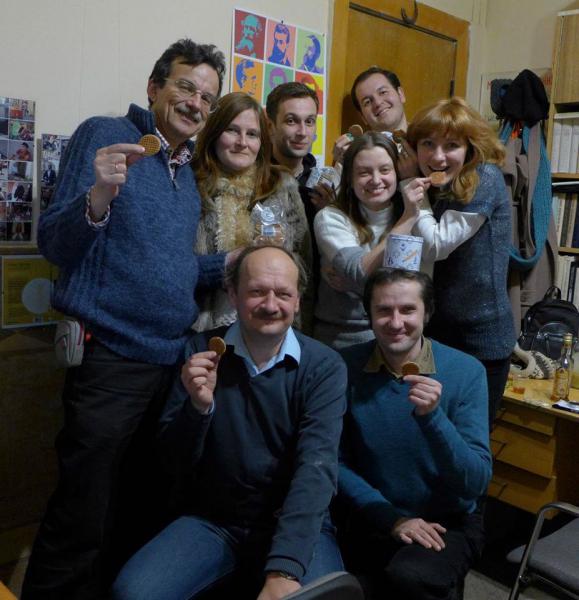 Celebration of the 2017 New Year in the Lab
---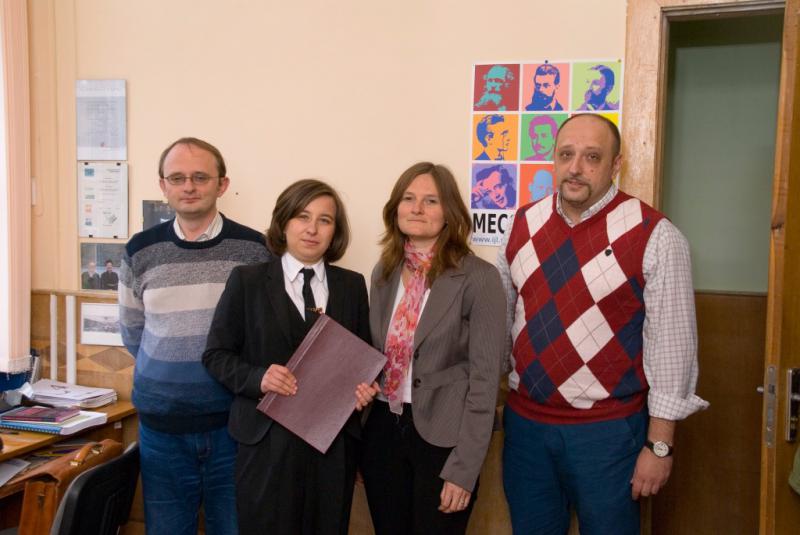 Khrystyna defended her PhD
---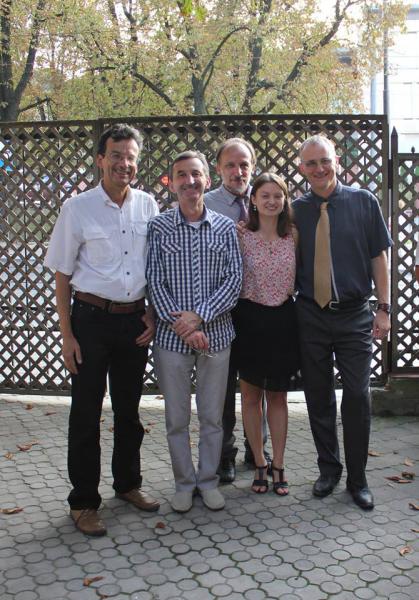 Marjana defended her PhD
---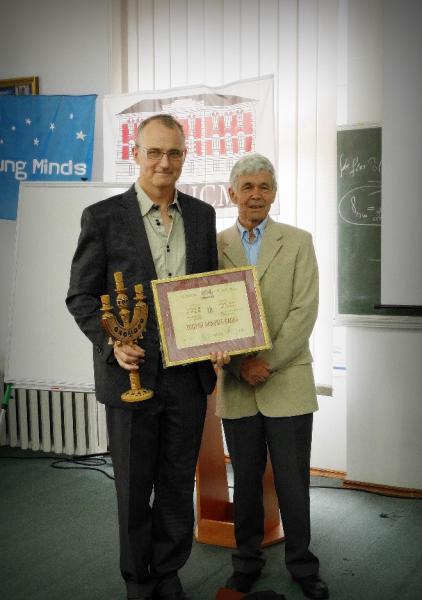 Bertrand Berche got Doctor Honoris Causa
---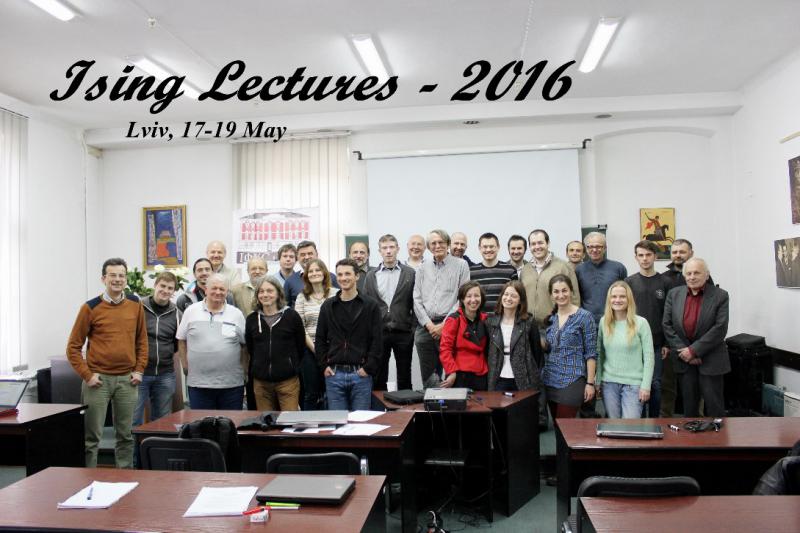 Group photo from the Ising Lectures 2016, Lviv, 17-19 May
---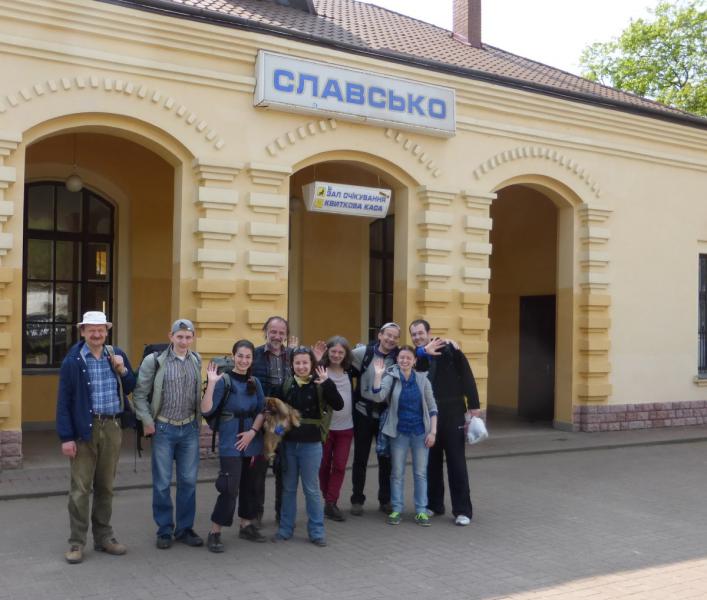 Group photo from the Ising Hiking - 2016, May 20 - 21 (more)
---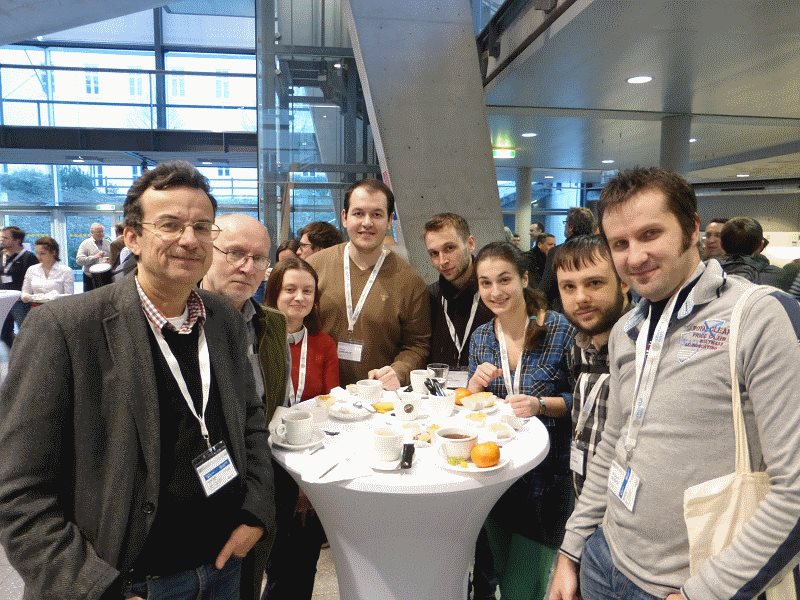 Our lab & friends at MECO 41 in Vienna
---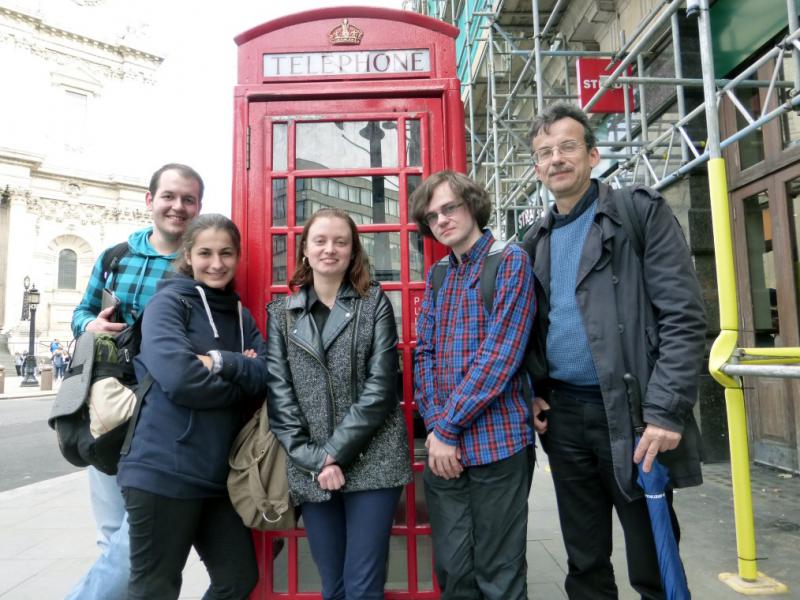 Enjoying a day in London
---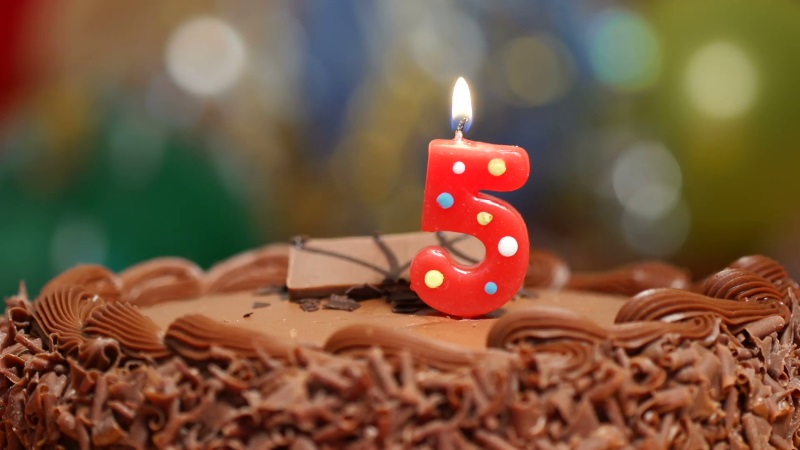 ---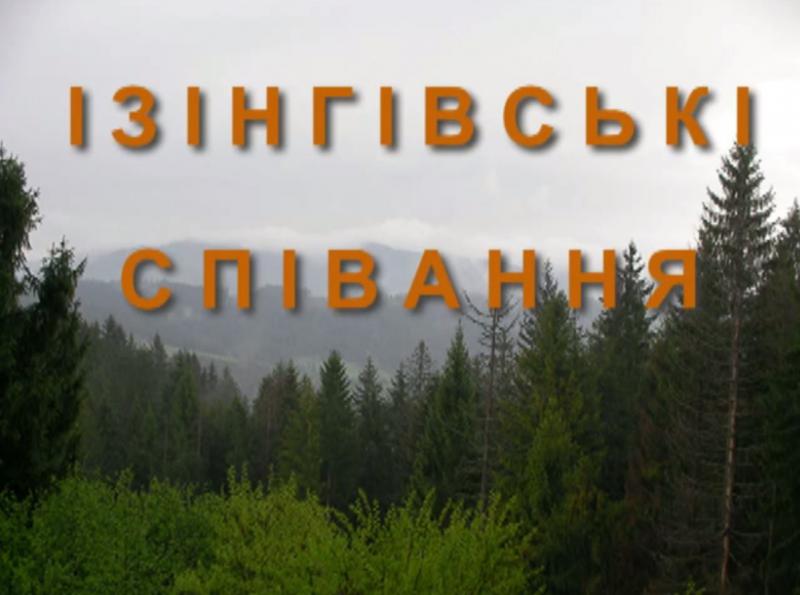 ---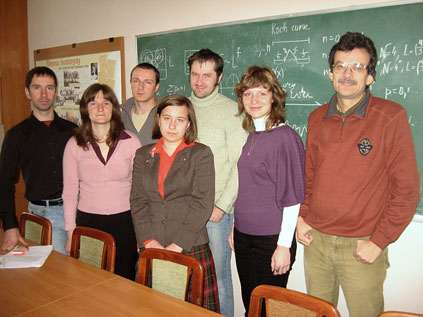 Our first group photo, November 17, 2010